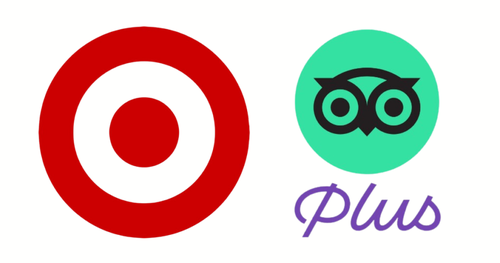 Title: Enhance Your Travel Experience with a Free Year of Trip Advisor Plus!
Are you a Target Circle Member looking for exceptional travel experiences without breaking the bank? Well, look no further! We are excited to offer you a free year of Trip Advisor Plus, regularly priced at $99. With this fantastic promotion, you'll enjoy exclusive benefits and access to unparalleled travel resources.
Trip Advisor Plus is a premium subscription service designed to enhance your travel planning and booking experience. From finding the best hotel deals to gaining valuable insights and recommendations, Trip Advisor Plus takes your journey to a whole new level. Here's why you shouldn't miss out on this amazing opportunity:
1. Unmatched Hotel Booking Experience: By subscribing to Trip Advisor Plus, you'll gain access to an extensive selection of hotels at exclusive members-only rates. Get the best deals, discounts, and perks, ensuring you enjoy comfortable and unforgettable stays during your travels.
2. Seamless Planning and Trip Organization: Planning your dream vacation becomes a breeze when you have Trip Advisor Plus on your side. Benefit from advanced planning tools, personalized itineraries, and seamless trip organization, allowing you to make the most of your travel experiences.
3. Enhanced Travel Research: As a Trip Advisor Plus member, you'll receive VIP access to trusted, unbiased traveler reviews, insider tips, and expert advice curated by seasoned globetrotters. This will empower you to make informed decisions and choose destinations and activities that align with your preferences.
4. Exclusive Discounts and Special Offers: Unlock a treasure trove of exclusive discounts, deals, and promotions, saving you money on everything from flights to tours, and even dining options. Trip Advisor Plus will help stretch your travel budget even further!
5. Real-Time Assistance and Support: When you're on the go, having reliable support is invaluable. Trip Advisor Plus members enjoy priority customer support with dedicated travel experts available to assist you at any time, ensuring peace of mind throughout your journey.
So, how can you take advantage of this remarkable offer? Simply sign up for the free year of Trip Advisor Plus through your Target Circle membership. Your credit card information will be securely saved during checkout, making hotel bookings swift and hassle-free. Rest assured, you won't be automatically enrolled in a paid subscription at the end of your trial, unless you choose to do so.
Don't miss out on this incredible opportunity to elevate your travel experiences and make every trip an adventure to remember. Visit the registration page now to claim your free year of Trip Advisor Plus, regularly priced at $99, exclusively for Target Circle Members!
Now's the time to unlock a world of travel possibilities with Trip Advisor Plus. Sign up today and embark on your next unforgettable journey with confidence and ease.
Happy travels with Trip Advisor Plus!
Claim this great opportunity today.