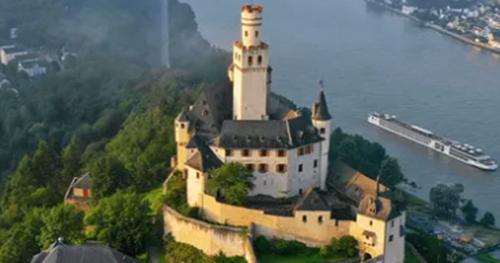 Are you ready for an adventure of a lifetime? Viking Cruises is thrilled to announce the Q3 "2024 or 2025 8 Day Journey" Sweepstakes! Imagine yourself sailing through picturesque destinations, exploring cultural landmarks, and indulging in luxurious amenities. This is an opportunity you don't want to miss!
At Viking Cruises, we believe that travel is not just about reaching a destination; it's about the journey. That's why we have carefully crafted this sweepstakes to offer you an unforgettable experience on one of our world-class ships. Whether you choose to embark in 2024 or 2025, you can look forward to eight glorious days of relaxation and exploration.
So, what can you expect on this incredible journey? Picture yourself waking up each morning to breathtaking views of the ocean from your stateroom balcony. As you step out onto the ship, you'll be greeted by a warm and friendly crew ready to cater to your every need. From the moment you step on board, you'll be immersed in luxury and comfort.
Throughout the eight days, you'll have the opportunity to explore some of the most fascinating destinations in the world. Whether it's the historical wonders of Europe, the exotic beauty of Asia, or the pristine landscapes of the Americas, Viking Cruises will take you there in style. Guided shore excursions will allow you to discover new cultures, taste local cuisine, and make memories that will last a lifetime.
When it comes to onboard amenities, Viking Cruises sets the standard for excellence. Indulge in our world-class dining options, where talented chefs will serve you gourmet meals inspired by local ingredients. Unwind in the luxurious spa and wellness center, where you can enjoy a massage, take a dip in the pool, or simply relax in the sauna. With our commitment to providing exceptional service, you can rest assured that your every need will be taken care of.
Now, imagine experiencing all of this for free! That's right – you have the chance to win this incredible Viking Cruises "2024 or 2025 8 Day Journey" just by registering for the sweepstakes. All you need to do is visit our website, fill out the registration form, and cross your fingers! This is an exclusive opportunity for adventure seekers and travel enthusiasts to fulfill their wanderlust dreams.
Don't miss out on this incredible chance to embark on a voyage of a lifetime. Register for the Viking Cruises Q3 "2024 or 2025 8 Day Journey" Sweepstakes today and get one step closer to making your travel dreams come true. Remember, the world is waiting for you – it's time to set sail with Viking Cruises!
Claim this great opportunity today.