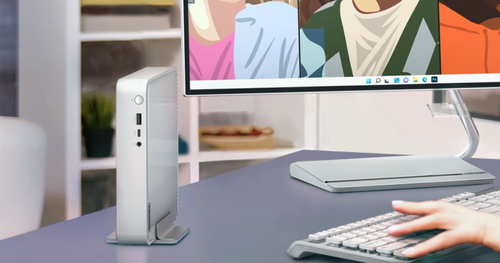 Heading: Get Ready for School with the Techlicious Back to School Giveaway!
Introduction:
It's that time of the year again – back to school season! As schools and colleges gear up for another exciting academic year, Techlicious is here to make the transition smoother and more enjoyable for both students and parents. We are thrilled to announce the Techlicious Back to School Giveaway, where you have a chance to win some amazing tech products that will elevate your learning and productivity to the next level. Read on to find out more!
Boost Your Academic Journey:
In today's digital age, technology has become an integral part of education. Whether you're a student, teacher, or parent, having the right tech tools can make all the difference in your academic journey. The Techlicious Back to School Giveaway is designed to provide you with the essentials you need to succeed and have an enjoyable experience throughout the upcoming school year.
Prize Lineup:
Our giveaway includes an exciting lineup of cutting-edge tech products that will help you stay organized, connected, and productive. Here are just a few highlights from the prize pool:
1. Laptop: A powerful laptop is every student's go-to device for research, assignments, and projects. Win a top-of-the-line laptop that boasts speed, performance, and a sleek design.
2. Smartwatch: Stay on top of your schedule and never miss an important deadline with a smartwatch that keeps you connected on-the-go. Track your fitness, receive notifications, and even make phone calls right from your wrist!
3. Noise-Canceling Headphones: Create your own study sanctuary with noise-canceling headphones. Block out distractions and immerse yourself in your coursework, whether you're in a busy library or a noisy coffee shop.
4. Tablet: Make note-taking and reading more efficient with a tablet that offers portability and versatility. Take your digital textbooks, lecture slides, and educational apps everywhere you go!
5. Wireless Printer: Forget the hassle of rushing to the library or computer lab to print your assignments. A wireless printer allows you to print from the comfort of your own home with convenience and ease.
Registration:
Excited about the Techlicious Back to School Giveaway? We don't blame you! Registering is easy. Simply head over to our website and fill out the registration form. Make sure to provide accurate contact information, as this is how we will reach out to the lucky winners. Don't miss out on your chance to win these incredible tech prizes!
Conclusion:
Don't let back to school stress get the best of you. With the Techlicious Back to School Giveaway, you have the opportunity to score some fantastic tech gear that will enhance your learning experience and make the whole process more enjoyable. From laptops to smartwatches and everything in between, these prizes are sure to make a positive impact on your academic journey.
So, what are you waiting for? Register now and stand a chance to win big in our Back to School Giveaway. Let's make this school year the best one yet!
Claim this great opportunity today.