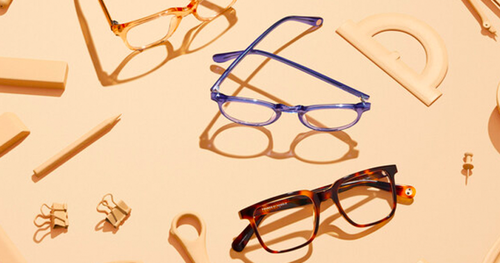 Title: "Enhance Your Vision, Educators! Get Free Glasses for Teachers from Hubble Contacts"
Introduction:
As an esteemed teacher, you tirelessly dedicate your time and effort to shaping the minds of future generations. Your commitment to education is commendable, and Hubble Contacts recognizes the importance of clear vision in empowering teachers to make an even greater impact in the classroom.
Promotion Details:
We are thrilled to announce an exclusive promotion tailored to the needs of our valued educators. Hubble Contacts is offering free glasses to teachers who require visual aids. Yes, you read that right! If you're a teacher who wears glasses, seize this opportunity to snag a free pair and experience the world with crystal-clear vision.
How to Participate:
From now until August 14th, 2023, the first 100 qualifying teachers each day can claim their complimentary pair of glasses. To enter, simply email [email protected] with either a photo of your current teacher ID badge or the URL of your LinkedIn profile. Once approved, you will receive a unique promo code that can be redeemed for a free pair of glasses on the Hubble Contacts website.
Benefits of Hubble Glasses:
Hubble Contacts is renowned for providing high-quality eyewear that combines style, comfort, and functionality. Equipped with premium lenses, their glasses deliver exceptional visual acuity, allowing you to teach with clarity and confidence. Whether you prefer a classic or trendy frame, Hubble Contacts offers a broad range of designs to suit your unique style.
Why Choose Hubble Contacts:
At Hubble Contacts, we firmly believe that every teacher deserves access to superior eyewear. Our mission is to make high-quality glasses accessible and affordable, ensuring that educators can thrive in their professional endeavors without financial burden. By partnering with Hubble Contacts, you are not only securing a free pair of glasses, but also joining a community that values your unwavering dedication to education.
Conclusion:
Don't let blurry vision hinder your ability to teach effectively. Take advantage of this incredible opportunity to claim your free pair of glasses from Hubble Contacts. Remember, only the first 100 qualifying teachers each day will receive this special offer, so be sure to act swiftly. Enhance your teaching experience, boost your confidence, and enjoy impeccable visual clarity with Hubble Contacts.
To participate, email [email protected] with your current teacher ID badge or LinkedIn profile URL today. Experience the transformative power of clear vision, and empower yourself to make an even greater impact in the classroom.
Claim this great opportunity today.