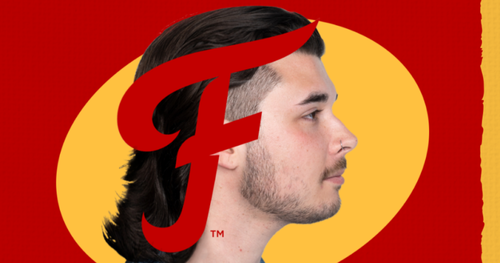 Title: Free Mullets??? Fritos Gets Fans Flow Ready
Introduction:
Hey mullet enthusiasts! Do you want to rock an iconic mullet hairstyle while indulging in your favorite snacks? Well, you're in luck! Fritos, the official snack sponsor of the USA Mullet Championship, is giving away 1,000 free mullet haircuts at all Floyd's 99 Barbershop locations! Not only that, but you also stand a chance to win a whopping $10,000! Are you ready to unleash your inner mullet?
Fritos and Floyd's 99 Barbershop:
Fritos, known for their delicious corn chips, has teamed up with Floyd's 99 Barbershop, a renowned barber chain across the country, to make your mullet dreams come true. With the Fritos Flow Mullet promotion, you can book a free Fritos Flow mullet haircut at any Floyd's location every Friday until August 25th. It's time to turn heads with your glorious mullet and unleash your bold personality!
Embrace the Mullet Mania:
The mullet is no ordinary hairstyle; it's an attitude, a statement, and an emblem of confidence. This promotion allows you to embrace the mullet mania by getting a professional mullet haircut at no cost! Imagine strutting down the street with your effortlessly cool mullet, enjoying the attention and making heads turn. Be part of the mullet revolution and show the world your unique style!
How to Get Your Free Fritos Flow Mullet:
To reserve your spot for a free Fritos Flow mullet haircut, all you need to do is visit floydsbarbershop.com. There, you'll find an easy booking process, and make sure to select the Fritos Flow Mullet option. Claiming your spot is a breeze, and before you know it, you'll be sitting in the barber's chair, anxiously anticipating your transformation into a mullet connoisseur. Hurry, spots are limited, so grab this opportunity before it's too late!
Win Big with Fritos:
Imagine not only getting a free mullet but also winning a grand prize of $10,000! By participating in the Fritos Flow Mullet promotion, you automatically enter the contest for a chance to win this incredible amount of money. Just think of the endless possibilities – you could treat yourself to a fantastic vacation, upgrade your wardrobe, or even invest in your wildest dreams. Don't miss out on this golden opportunity!
Conclusion:
So, if you're a dedicated mullet fan and love indulging in the irresistible taste of Fritos, don't hesitate to join the Fritos Flow Mullet promotion. Get ready to rock a fabulous mullet and win a chance to bag $10,000! Visit floydsbarbershop.com now and secure your spot. Unleash your inner mullet rock star and let your hairstyle make a bold statement. Register today and discover the joy of having a fantastic mullet – the ultimate expression of individuality and confidence!
Claim this great opportunity today.