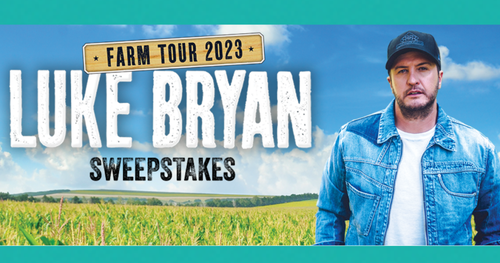 Here's to the Farmer Sweepstakes – Celebrating the Heart and Soul of Agriculture
In a world where we often take things for granted, it's important to pause and appreciate the hard work and dedication of the unsung heroes who feed our nation – the farmers. They wake up before the crack of dawn, battle unpredictable weather, and tirelessly toil in the fields to ensure that we have food on our tables. That's why we're thrilled to announce the "Here's to the Farmer Sweepstakes" – a celebration of the heart and soul of agriculture!
This sweepstakes is our way of saying 'thank you' to farmers all across the country. We want to recognize their tireless efforts and unwavering commitment to providing us with nourishing meals. Without their passion and hard work, our lives would be quite different. So, let's join hands and show our appreciation by entering the "Here's to the Farmer Sweepstakes" today!
What's more exciting than a chance to win big? With the "Here's to the Farmer Sweepstakes," not only will you have the opportunity to win fabulous prizes, but you'll also have the satisfaction of knowing that you're supporting an industry that feeds the world. It's a win-win situation!
Entering the sweepstakes is as easy as pie. All you need to do is register on our website and fill out a simple form. Once you've completed the process, you'll be officially entered into the sweepstakes! Keep your fingers crossed because you never know – you may just be one of the lucky winners to take home some incredible prizes.
Now, let's talk about the prizes. We've partnered with some amazing sponsors who believe, just like us, that farmers deserve recognition and support. From farm equipment and agricultural tools to exclusive farm experiences and personalized farm tours, you won't be disappointed with the variety of prizes up for grabs. Imagine the joy of winning a once-in-a-lifetime opportunity to visit a working farm, meet passionate farmers, and gain a deeper appreciation for their dedication. It's an experience you'll treasure forever!
But the "Here's to the Farmer Sweepstakes" is not just about winning prizes. It's also about raising awareness and fostering a sense of gratitude for the hardworking men and women who make our meals possible. By entering and sharing this sweepstakes with your friends and family, you'll be helping to spread appreciation for the farmers in your community and beyond.
So, what are you waiting for? Join us in celebrating the heart and soul of agriculture by participating in the "Here's to the Farmer Sweepstakes." Register today to show your support and enter for a chance to win amazing prizes. Remember, every entry counts and every farmer deserves our gratitude!
As the saying goes, "Without farmers, we'd all be hungry, naked, and sober." Let's never forget the vital role they play in our lives. Join us in raising a toast to the farmers and enter the "Here's to the Farmer Sweepstakes" today. Good luck and thank you for joining us on this journey of appreciation!
Claim this great opportunity today.