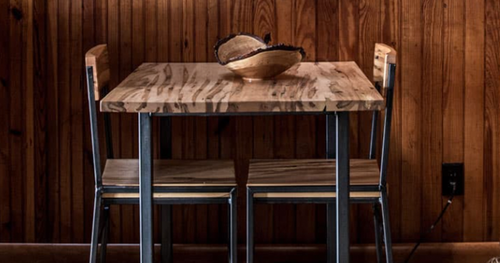 Are you in search of the perfect addition to your home décor? Look no further! We have an exciting opportunity just for you. Introducing the Vermont Farm Table Giveaway, where you have a chance to win a stunning Vermont Farm Table of your choice, valued up to $5000!
Imagine the warmth and elegance that a premium Vermont Farm Table will bring to your home. Crafted with meticulous attention to detail and using only the finest materials, these tables are the epitome of quality and style. From classic designs to contemporary masterpieces, Vermont Farm Table offers a wide range of styles to suit every taste and preference.
What sets Vermont Farm Table apart is their commitment to sustainability and craftsmanship. Each table is handcrafted by skilled artisans using locally sourced materials. The result is a piece of furniture that not only enhances your living space but also supports local communities and reduces environmental impact. By participating in this giveaway, you not only stand a chance to win a remarkable piece of furniture but also contribute to a more sustainable future.
Entering the Vermont Farm Table Giveaway is simple. With just a one-time entry, you have the opportunity to win the table of your dreams. No need to repeatedly enter or go through a tedious registration process. We value your time and have made it as easy as possible for you to participate.
The giveaway will end on August 4th, 2023, so make sure to mark your calendars. Don't miss out on this incredible chance to transform your home with a Vermont Farm Table. Whether you're looking to update your dining room, kitchen, or even your office space, these tables will undoubtedly become the centerpiece of any room.
If you're the lucky winner, you'll have the exciting opportunity to choose any standard style of Vermont Farm Table, valued up to $5000, including shipment. With a range of styles and finishes to choose from, you can personalize your prize to perfectly complement your existing décor or create a completely new aesthetic.
To enter the Vermont Farm Table Giveaway and have a chance to win this amazing prize, simply visit our website and complete the entry form. It's that easy! So don't hesitate, and make sure to take advantage of this incredible opportunity.
Once again, the Vermont Farm Table Giveaway is your chance to transform your living space with a premium and sustainable piece of furniture. Enter now for your chance to win a Vermont Farm Table valued up to $5000. Don't miss this opportunity to enhance your home with timeless elegance and flawless craftsmanship. Register today!
Claim this great opportunity today.