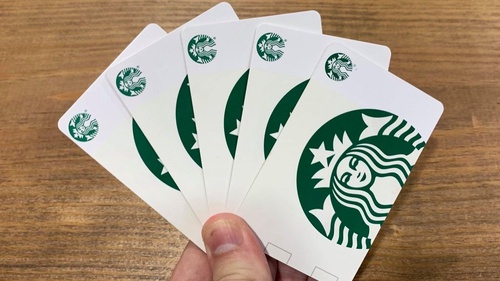 Title: Fuel Your Day with the NBC Big 10 Day Fooji Coffee Sweepstakes
Are you a coffee lover in need of a little pick-me-up? Look no further! We have an exciting promotion that will not only satisfy your caffeine cravings but also give you a chance to win amazing prizes. Introducing the NBC Big 10 Day Fooji Coffee Sweepstakes!
Imagine sipping on a perfectly brewed cup of coffee, courtesy of NBC. It's not just any cup of coffee; it's a special treat that comes with a shot of excitement and a dash of thrill. With prizes galore, this sweepstakes is sure to give you the coffee experience of a lifetime.
Prizes worth winning!
We know how much you cherish your delicious cups of coffee, so we wanted to make it worthwhile. And that's why we have not one, but two incredible prizes waiting for lucky participants like you!
For all the coffee aficionados in Chicago or Illinois, we have something truly special in store for you. We will be selecting 100 winners from this region, and each lucky winner will receive a complimentary cup of coffee. Imagine indulging in your favorite brew, with NBC's Big 10 Day sweepstakes spices added to make it all the more memorable.
And it doesn't stop there! Even if you don't reside in Chicago or Illinois, don't fret. We've got your coffee cravings covered too. We will be selecting 250 winners from anywhere in the United States, and each of these winners will receive a $5 Starbucks digital gift card. Treat yourself to your favorite Starbucks drink, customized just the way you like it, and let NBC join you on this coffee journey wherever you may be.
Entry made easy!
We value your enthusiasm, and we believe in keeping things simple. That's why we're making it super easy to enter the NBC Big 10 Day Fooji Coffee Sweepstakes. The best part? You can enter as many times as you want! That's right; there's no limit to the number of entries you can submit. The more entries you have, the higher your chances of winning!
Hurry, don't miss out!
Mark your calendars, set those reminders, and make sure you don't miss the deadline. The NBC Big 10 Day Fooji Coffee Sweepstakes will be ending on August 10th, 2023, at 10 am EST. So, gather your coffee-loving friends, spread the excitement, and take advantage of this incredible opportunity.
Make every sip count, register now!
Don't let this chance slip through your fingers. Register now for the NBC Big 10 Day Fooji Coffee Sweepstakes and embrace the possibility of winning delightful prizes. Fuel your day with a cup of coffee from NBC, and let it be a reminder that good things come to those who enjoy the little pleasures in life.
Enter the NBC Big 10 Day Fooji Coffee Sweepstakes today, and let the aroma of victory and the taste of excitement invigorate your senses. Cheers to NBC and your chance to win big!
Claim this great opportunity today.