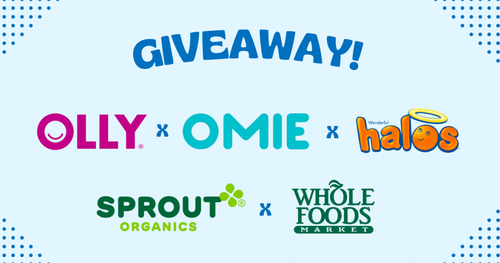 Back To School Giveaway – Enter for a Chance to Win Exciting Prizes!
The summer is slowly coming to an end, and that means one thing – it's time to get ready to go back to school! But don't worry, we've got something that will make the transition a little easier and a lot more exciting. Welcome to our Back To School Giveaway, where you have a chance to win some amazing prizes that will surely make your school days brighter!
First up, our lucky sweepstakes winner will receive the highly coveted OmieBox lunch box and OmieChill cooler pouch from OmieLife. These innovative lunch essentials are designed to keep your food fresh and delicious throughout the day. With compartments to keep your food organized and a built-in vacuum insulation to keep it at the perfect temperature, the OmieBox is the ultimate lunchtime companion.
But that's not all! We are also including a variety of Kids Supplements from OLLY, valued at approximately $70. These supplements are specially formulated to support the nutritional needs of growing kids, ensuring they get all the essential vitamins and minerals they need to thrive. With their delicious flavors and fun gummy forms, taking vitamins has never been so enjoyable!
And let's not forget about the healthy snacks! Our lucky winner will receive four 5 lb bags of Wonderful Halos, those sweet, seedless, and easy-to-peel mandarins that are loved by kids and adults alike. Packed with vitamin C and a refreshing taste, these little wonders make for the perfect lunchbox snack or afternoon treat.
Now that you know about all the fantastic prizes, you must be wondering how you can participate. It's simple – all you need to do is register for our Back To School Giveaway! Just head over to our website and fill out the registration form with your name and email address. That's it! By registering, you'll automatically be entered for a chance to win these incredible prizes.
Imagine how excited your kids will be when they see their new OmieBox lunch box, filled with wholesome food and accompanied by yummy Olly Kids Supplements and juicy Wonderful Halos. It's the perfect way to kick off the new school year!
But remember, this giveaway won't last forever. Be sure to register as soon as possible to secure your chance at winning these fantastic prizes. Who knows, this might just be your lucky year!
So, don't wait any longer. Get ready for the new school year by entering our Back To School Giveaway today. Register now for a shot at winning the OmieBox lunch box and cooler pouch, a variety of Kids Supplements from OLLY, and four 5 lb bags of Wonderful Halos. Good luck, and here's to a successful and exciting school year ahead!
Claim this great opportunity today.