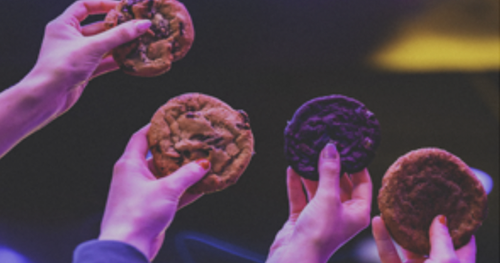 Title: Score a Sweet Treat: Free 6 Pack of Cookies with $5.00 Purchase at Insomnia Cookies for Teachers and Students!
Introduction:
Who doesn't love the aroma of freshly baked cookies? If you're a student or a teacher, we have an irresistible offer just for you! Insomnia Cookies, the perfect go-to spot for delicious, warm, and chewy cookies, is giving away a FREE 6 pack of cookies with any $5.00 purchase. Whether you're craving a sweet snack between classes or looking for a delightful treat to reward yourself after a long day of teaching, this promotion is too tempting to resist!
Indulge in a Delectable Delight:
Insomnia Cookies' mission is to satisfy your craving for mouthwatering cookies. And with this exclusive offer for students and teachers, they're ensuring that you don't leave the store empty-handed! Simply bring your valid student or teacher ID, head to an Insomnia Cookies store, and enjoy a complimentary 6-pack of cookies with any $5.00 purchase. Imagine sinking your teeth into a soft, warm cookie that tantalizes your taste buds and brings a smile to your face – all while saving a few bucks! It's the perfect blend of indulgence and value.
Wide Selection to Tempt Every Palate:
Insomnia Cookies offers an extensive range of flavors, ensuring there's something to please every cookie enthusiast. From classic chocolate chip and oatmeal raisin to indulgent flavors like s'mores and peanut butter cup, the options are endless. Whether you're a fan of traditional flavors or crave a gourmet twist, Insomnia Cookies has you covered.
Supporting Education and Sweetening the Deal:
At Insomnia Cookies, they believe in recognizing the dedication and hard work of students and teachers alike. This incredible offer not only satisfies your cravings but also acknowledges the importance of education. Whether you need a little pick-me-up during a study session or want to celebrate the end of a successful day in the classroom, these cookies bring joy to every occasion.
An Offer that's Simply Irresistible:
Imagine enjoying a FREE 6-pack of your favorite cookies alongside your $5.00 purchase. It's a deal that's too good to pass up! The offer is valid through September 1st, 2023, providing you with plenty of opportunities to savor this sweet reward. Don't miss out on this exclusive privilege tailored to students and teachers.
Conclusion:
As a student or teacher, you deserve a treat that's as sweet as your accomplishments. Insomnia Cookies recognizes your hard work and is inviting you to enjoy a FREE 6-pack of cookies with any $5.00 purchase. Don't wait – head to your nearest Insomnia Cookies store today, flash your ID, and let your taste buds experience pure bliss. Take advantage of this limited-time offer and indulge in the warm, gooey, and delectable goodness that only Insomnia Cookies can offer. Your taste buds will thank you!
Register [here] to receive your coupon and grab your FREE 6-pack of cookies today at Insomnia Cookies!
Claim this great opportunity today.