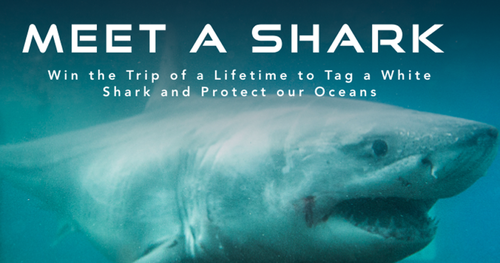 Title: The OCEARCH Meet a Shark Sweepstakes: A Chance of a Lifetime!
Introduction:
Hey there, adventure seekers! Are you ready for an incredible opportunity to get up close and personal with one of the ocean's most fascinating creatures? Look no further, because we have a jaw-dropping experience waiting just for you! Welcome to The OCEARCH Meet a Shark Sweepstakes!
Discover the OCEARCH Team:
For those unfamiliar, OCEARCH is a leading research organization dedicated to the study and protection of marine life, specifically sharks. Their groundbreaking work has revolutionized what we know about these incredible creatures and their critical role in maintaining the health of our oceans.
Imagine joining the OCEARCH team on one of their expeditions, where you'll witness firsthand the ingenuity and passion they bring to the field of marine research. Not only will you learn about cutting-edge tracking technology, but you'll also have a chance to interact with a real-live shark in a safe and controlled environment. Can you believe it?
Education and Conservation:
Beyond the thrill of meeting a shark, OCEARCH is committed to educating the public about these magnificent creatures and promoting marine conservation. Understanding the vital importance of sharks in our ecosystem is essential, and through this extraordinary experience, you'll gain insight into their behavior and role in maintaining the balance underwater.
By participating in The OCEARCH Meet a Shark Sweepstakes, not only will you open the door to an unforgettable adventure, but you'll also be supporting the organization's efforts to protect sharks and preserve our oceans for generations to come. It's truly a win-win situation!
How to Participate:
Now that we've got your adrenaline pumping, you're probably wondering how you can be a part of this once-in-a-lifetime opportunity. It's simple; all you need to do is register for The OCEARCH Meet a Shark Sweepstakes! We've made it easy for you – just fill out the registration form on our website and submit it before the deadline. That's it!
By signing up, you enter the pool of individuals eager to embark on this unforgettable adventure. The selected winner will be notified via email with further instructions on how to make their shark encounter dreams a reality. So, don't miss out on your chance to join the OCEARCH team and make memories that will last a lifetime – register now!
Conclusion:
The OCEARCH Meet a Shark Sweepstakes is your gateway to a thrilling adventure and an unparalleled opportunity to dive into the world of marine research alongside the OCEARCH team. From getting up close and personal with magnificent sharks to learning about marine conservation, this experience is truly unmatched.
Are you ready to embark on this extraordinary journey? Register today and be part of something truly remarkable. Remember, every registration supports the vital work of OCEARCH in protecting our oceans and the incredible animals that inhabit them.
Don't delay – register now and get ready to meet a shark!
Claim this great opportunity today.