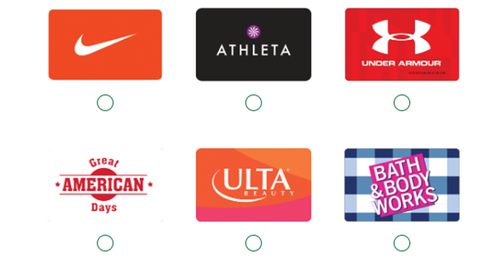 CORE Hydration+ Summer Wellness Giveaway + Instant Win Game
Are you ready for a summer filled with hydration, wellness, and exciting prizes? Look no further, because CORE Hydration+ has got you covered! We are thrilled to announce our Summer Wellness Giveaway + Instant Win Game, where you have the chance to win amazing prizes and elevate your summer self-care routine.
Here at CORE Hydration+, we believe that true hydration goes beyond just quenching your thirst. That's why we have created a lineup of electrolyte-infused beverages that not only hydrate but also replenish your body with essential minerals. With our Summer Wellness Giveaway, we want to help you kickstart a wellness journey that will leave you feeling refreshed and revitalized all summer long.
So, what can you expect from our Summer Wellness Giveaway + Instant Win Game? Let's dive in!
Firstly, by participating in our Instant Win Game, you have the chance to win some incredible prizes instantly. Picture yourself soaking up the sun with a brand-new beach towel, or sipping your favorite drink from a stylish CORE Hydration+ tumbler. We have even more surprises in store, but you'll have to play to find out!
But that's not all – our Summer Wellness Giveaway is giving you the opportunity to win a grand prize that will take your self-care routine to the next level. Imagine treating yourself to a luxurious spa day, complete with massages, facials, and total relaxation. This is your chance to unwind and recharge in a way that will leave you feeling like a brand-new person.
We understand that wellness is more than just pampering yourself, which is why we have curated a wellness package that is as functional as it is indulgent. The grand prize also includes a year's supply of CORE Hydration+ beverages, ensuring you stay hydrated and replenished throughout the year. Plus, we'll throw in a fitness tracker to keep you motivated and on track with your health goals.
To participate in the CORE Hydration+ Summer Wellness Giveaway + Instant Win Game, all you need to do is register on our website. It's quick and easy – simply fill in your details, and you'll be entered for a chance to win. Don't miss out on this fantastic opportunity to elevate your summer and embrace wellness like never before.
As the days get hotter, it's crucial to prioritize your health and well-being. With CORE Hydration+ by your side, you'll have the perfect hydration companion to help you conquer the summer heat and feel your best. Whether you're hitting the beach, exploring nature, or simply enjoying the sunshine, our electrolyte-infused beverages will keep you feeling refreshed and balanced.
So, what are you waiting for? Make this summer the season of self-care and wellness with CORE Hydration+. Take a moment to register for the Summer Wellness Giveaway + Instant Win Game, and unlock your chance to win amazing prizes that will enhance your journey towards a healthier, happier you.
Visit our website now and join us on this exciting wellness adventure. We can't wait to see you there!
Note: The link to register for the promotion will be added separately.
Claim this great opportunity today.