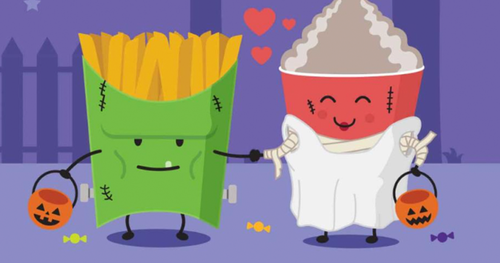 Wendy's Boo Books – Back Soon! Get 5 Frosty's for Just $1.00!
It's almost that time of year! Spooky season is right around the corner, and you know what that means – delicious treats and exciting promotions! When we think of Halloween, we think of costumes, candy, and of course, the classic Wendy's Frosty. And this year, Wendy's is bringing back their famous Boo Books!
If you've never heard of Wendy's Boo Books before, let us fill you in on the spooky details. For just $1.00, you can get your hands on a Boo Book filled with 5 coupons for a Free Jr. Frosty. That's right – five frosties for only a dollar! It's a deal that's almost too good to be true, but trust us, it's real!
Wendy's Boo Books have become a Halloween tradition for many families. Whether you're stocking up on treats for your own little goblins or passing them out to trick-or-treaters, these Boo Books are a convenient and affordable way to satisfy everyone's sweet tooth.
But wait, there's more! Not only are the Boo Books a great value, but they also support a good cause. For every Boo Book sold, Wendy's will donate proceeds to the Dave Thomas Foundation for Adoption. So, not only will you be enjoying delicious Frosties, but you'll also be making a difference in the lives of children in need.
Now, we know what you're thinking – when and where can I get my hands on these Boo Books? Well, fear not! Wendy's Boo Books will be available in September, and you can find them at participating Wendy's locations nationwide. Be sure to keep an eye out for their release, because they tend to fly off the shelves quickly!
And remember, the Boo Books aren't just for Halloween night. They make the perfect treat to enjoy all throughout the spooky season. Whether you're indulging in a Frosty after a long day of pumpkin carving or surprising your little monsters with an after-school treat, Wendy's Boo Books are the perfect way to add some sweetness to your Halloween celebrations.
So mark your calendars, set a reminder on your phone, do whatever you need to do to remember to grab your Wendy's Boo Books in September. Not only will you be getting five delicious Frosties for just a dollar, but you'll also be supporting a wonderful cause. It's a win-win situation!
And that's not all – by registering for updates, you'll be the first to know when the Boo Books are available! Plus, you'll receive exclusive offers, promotions, and more from Wendy's. So don't wait another minute – register now and get ready for a spooky season filled with Frosty goodness!
This Halloween, don't miss out on Wendy's Boo Books. With 5 Frosty's for just $1.00, it's a deal you won't want to ghost. Keep an eye out for their release in September and register for updates to stay in the loop. Trust us, your taste buds will thank you!
Click here to register for updates and be the first to know when Wendy's Boo Books hit the shelves!
Claim this great opportunity today.