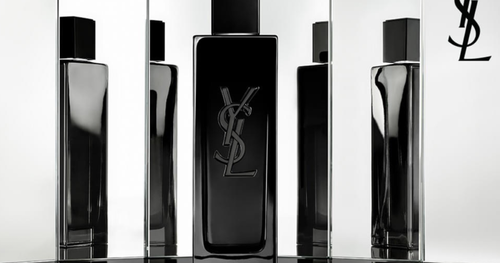 Possible Free MYSLF Fragrance Sample by YSL
Heads up! Watch your Facebook and/or Instagram Newsfeed for a possible FREE MYSLF Fragrance Sample by YSL! If you're a fan of luxury fragrances, this is an exciting opportunity you wouldn't want to miss. YSL has long been known for its high-quality and iconic perfumes, and now you have a chance to experience their latest creation for free.
To get your hands on this fabulous fragrance sample, all you need to do is follow a few simple steps. Here's how you can increase your chances of seeing the sample pop up in your social media feed:
1) Head over to YSL's Facebook and Instagram pages and show them some love by liking a few of their posts. By engaging with their content, you're signaling to the algorithm that you're interested in what they have to offer. This increases the likelihood of their promotional post showing up in your feed.
You can find their Facebook page [HERE] and their Instagram page [HERE].
2) Take an extra step and actively search for "MYSLF Fragrance Sample by YSL" on Facebook, Instagram, and even Google. This can help create a stronger connection between your online activity and your interest in the YSL fragrance. The more you interact with their brand, the higher the chances of being targeted with the free sample promotion.
Once you've completed these steps, all that's left to do is wait and be patient. Keep an eye on your Facebook and Instagram Newsfeed for any posts related to the MYSLF Fragrance Sample by YSL. It could be as simple as a sponsored post showcasing the sample and offering a registration link.
By participating in this promotion, you'll not only be able to try out the latest fragrance by YSL but also discover the exquisite craftsmanship and artistry that goes into each YSL perfume. These fragrances are renowned for their sophisticated blends, long-lasting scents, and elegant packaging.
So, don't miss out on this fantastic opportunity to receive a free sample of the MYSLF Fragrance by YSL. Keep an eye on your social media feeds, engage with YSL's content, and actively search for the fragrance sample. The more you interact, the higher the chances of getting selected.
Update: Registration for the MYSLF Fragrance Sample is now open! Click [HERE] to register and secure your free sample now. Hurry, supplies are limited, so make sure to claim yours before they run out.
Experience the captivating aromas and sheer luxury of YSL with this exclusive promotion. You deserve to indulge in the finest fragrances, and what better way to start than with a free sample of the MYSLF Fragrance by YSL.
Claim this great opportunity today.