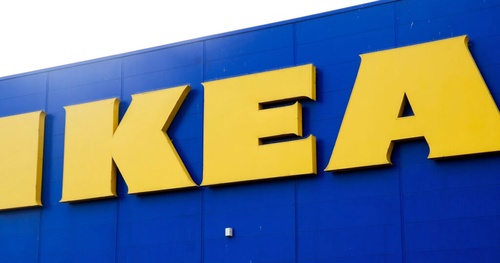 Title: Discover the Excitement of IKEA's 80th Anniversary Celebration with Free Products!
Introduction:
Are you a true IKEA enthusiast who loves their stylish and affordable products? Get ready for a thrilling opportunity! On their 80th Anniversary, IKEA is giving away FREE randomly issued products to the first 80 lucky visitors at participating U.S. IKEA retail stores. Get ready to experience the joy of discovering what surprising item you'll receive!
Exploring the IKEA Legacy:
For years, IKEA has brought us stylish, innovative, and budget-friendly furniture and home decor. From their iconic Billy bookcases to trendy Ektorp sofas, IKEA products have become part of countless homes, making everyday life more functional and beautiful. Now, as they commemorate their 80th Anniversary, they want to share their gratitude with their loyal customers.
Embrace the Thrill of Surprises:
Who doesn't love surprises? Picture yourself walking into your local IKEA store, heart pounding with anticipation, knowing that you could be one of the lucky 80 people to snag a free product. Will it be a trendy lamp, a cozy rug, or maybe even a sleek dining table? The excitement lies in the unexpected, and IKEA knows how to keep their customers hooked!
Date and Time Details:
While the specific date and time for this remarkable giveaway may vary by location, rest assured that IKEA will ensure that as many people as possible have the opportunity to participate. To get the latest information, make sure to keep an eye on IKEA's official website and follow their social media channels. Mark your calendar, and don't miss out on this fantastic chance to bring a touch of IKEA magic to your home, completely free of charge.
How to Make the Most of Your Visit:
To maximize your chances of being among the first 80 visitors, it's a great idea to plan your visit ahead of time. Get there early and familiarize yourself with your local IKEA store's layout. Wander through the stylish aisles, envisioning how your new free product will enhance your living space.
Remember, even if you don't secure a free product this time, a visit to IKEA is always a delightful experience. Explore their beautiful room displays, gather inspiration for your next home project, and take advantage of their fantastic deals and promotions. With unbeatable prices and a vast selection, there's something at IKEA for everyone.
Conclusion:
Are you ready to celebrate IKEA's 80th Anniversary in style? Don't miss the chance to be one of the lucky 80 people to walk away with a free surprise product from IKEA. Visit your nearest participating U.S. IKEA retail store on the designated day and be prepared for an unforgettable experience.
To stay up-to-date with the latest information on this exciting giveaway, make sure to follow IKEA's official website and social media channels. The countdown has begun, so mark your calendar and get ready for a freebie adventure. Bring a touch of IKEA magic to your home and cherish the memories of scoring a premium quality product without spending a dime!
Register now and be part of this once-in-a-lifetime celebration! Let IKEA surprise and delight you with their exceptional offerings, ensuring that your home remains beautiful, practical, and full of heartfelt joy.
Claim this great opportunity today.