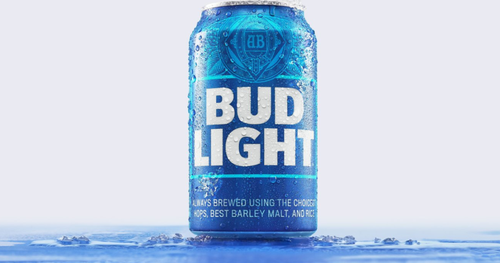 Title: Enjoy a "Lit" Deal on Bud Light: Get a Free 15 Pack or Larger [After Rebate]
Introduction:
Hey there, beer enthusiasts! As a marketing professional, it brings me great pleasure to share an exciting promotional offer with you. If you're a resident of AK, AZ, CA, CO, CT, DE, DC, FL, GA, IA, ID, IL, KS, KY, MA, MD, ME, MI, MN, MS, MT, ND, NE, NH, NJ, NM, NV, NY, OH, OK, OR, PA, RI, SC, SD, TN, VA, VT, WA, WI, or WY, you're in for a treat. Bud Light, the iconic American lager, is providing an opportunity for you to score a FREE 15 pack or larger, which could be a perfect addition to your upcoming parties, outings, or simply when you want to unwind and enjoy a cold brew. Read on to find out more!
The Bud Light Experience:
Everyone knows that Bud Light is synonymous with good times, camaraderie, and fun-filled moments. Whether you're enjoying it at a backyard BBQ, cheering for your favorite sports team, or having a great time with friends at a local pub, Bud Light always raises the spirits and adds that special touch to any occasion.
Promotional Offer:
Here's the deal: for a limited time only, residents of the aforementioned states can get a FREE 15 pack or larger of Bud Light! That's right, you read it correctly – absolutely free! All you need to do is purchase any eligible Bud Light 15 pack or larger, save your receipt, and follow the simple steps to claim your rebate. You could receive up to $15 back via rebate, making this offer even more irresistible!
How to Claim Your Rebate:
Claiming your rebate couldn't be easier. After you've made your purchase, visit the designated website, enter the necessary details, and upload a clear image of your receipt. Once your submission is verified, your rebate will be processed, and you'll receive your hard-earned dollars back in no time. It's a win-win — you get to enjoy your favorite Bud Light beer, and you'll get a little cash back too!
Why You Should Get Excited:
1. Free Bud Light: What's better than enjoying your favorite beer? Getting it for FREE! This amazing offer allows you to indulge in that crisp, refreshing taste without burning a hole in your pocket.
2. Keep the Party Going: Whether you're planning a weekend getaway, hosting a celebration, or simply unwinding with friends, a free Bud Light 15 pack or larger ensures that you're always well-stocked to keep the good times rolling.
3. Great Taste, Great Value: Bud Light has stood the test of time for a reason. With its clean, smooth flavor and light, easy-drinking profile, Bud Light delivers a consistently enjoyable experience, sip after sip.
Conclusion:
So, what are you waiting for? If you're a resident of AK, AZ, CA, CO, CT, DE, DC, FL, GA, IA, ID, IL, KS, KY, MA, MD, ME, MI, MN, MS, MT, ND, NE, NH, NJ, NM, NV, NY, OH, OK, OR, PA, RI, SC, SD, TN, VA, VT, WA, WI, or WY, take advantage of this incredible offer and claim your FREE Bud Light 15 pack or larger after rebate. Don't miss out on this opportunity to stock up your fridge with your favorite brew and save some bucks while you're at it! Cheers to great deals and good times!
*Rebate offer subject to terms and conditions. Must be of legal drinking age. Please drink responsibly.
Claim this great opportunity today.