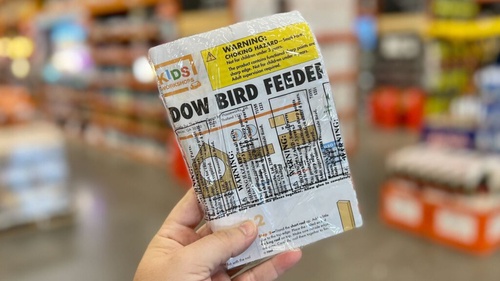 Title: Unleash Your Child's Inner Scientist with the FREE Home Depot Kids Workshop!
Introduction:
Are you looking for an exciting and educational activity to engage your children? Look no further than the Home Depot Kids Workshop events! Home Depot, a leading name in home improvement, offers an amazing opportunity for children to participate in a fun-filled craft event, while fostering their creativity and building essential DIY skills. In this blog post, we will explore the concept of these workshops and highlight an upcoming event that you won't want to miss!
What is a Home Depot Kids Workshop?
Home Depot Kids Workshop is a series of free in-store craft events designed especially for children. On the first Saturday of every month, this workshop invites young aspiring builders and creators, aged five to twelve, to unleash their imagination and create unique projects under the guidance of skilled Home Depot associates. The workshops provide a safe environment for children to learn, explore, and develop their creative potential while working with their hands.
Why Attend a Home Depot Kids Workshop?
Engaging in hands-on activities is instrumental in promoting healthy childhood development. These workshops offer a fantastic chance for children to experience the joy of building, creating, and problem-solving. Here are some reasons why you should consider attending a Home Depot Kids Workshop:
1. Education through Play: The workshops provide a unique blend of entertainment and education. By participating in these events, children learn valuable life skills, explore new ideas, and develop problem-solving abilities.
2. Creativity and Imagination: At Home Depot Kids Workshop, your child's imagination can run wild! Creating a project gives children a sense of accomplishment and encourages their natural creativity to flourish.
3. Building Essential Skills: Working with their hands helps children develop fine motor skills, hand-eye coordination, and spatial awareness. These skills are crucial for their overall development and can be carried forward into various aspects of life.
4. Quality Family Time: The workshops offer an excellent opportunity for families to bond and spend quality time together. It is a chance to create lasting memories while engaging in a rewarding and productive activity.
Upcoming Event: Make a Microscope Build Kit!
We are thrilled to invite you and your children to the upcoming Home Depot Kids Workshop event on September 2nd. This time, the young participants will have the opportunity to build their very own Microscope Kit!
The Microscope Build Kit is an impressive project that combines fun with learning. Children can dive into the fascinating world of science and explore the wonders that lie beyond the naked eye. By assembling their own microscope, children will gain an understanding of basic scientific principles and ignite their curiosity about the world around them.
Register Now!
To ensure that your child gets a reserved kit for this exciting workshop, be sure to register in advance. The Home Depot Kids Workshop events are popular, so it's best to secure your child's spot early.
Visit the official Home Depot Kids Workshop website and navigate to the registration page to sign up. Don't miss out on this incredible opportunity for your child to enhance their skills and unleash their creativity.
Conclusion:
Home Depot Kids Workshop events are not just about crafts; they are a gateway to a world of exploration and discovery. By providing children with a platform to engage in hands-on projects, Home Depot aims to inspire their innovative thinking and build their confidence in tackling exciting challenges. So mark your calendars and register your child for the upcoming Home Depot Kids Workshop on September 2nd. Join us as we embark on a journey of creativity, education, and fun!
Claim this great opportunity today.