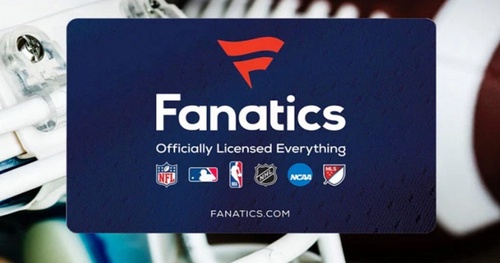 Title: Score Your Free $10.00 Fanatics eGift Card – Exclusively for Xfinity Rewards Members!
Are you a member of Xfinity Rewards? As an Xfinity customer, you already enjoy a world of incredible benefits. But did you know that Xfinity Rewards now offers an amazing opportunity for you to grab a FREE $10.00 Fanatics eGift Card? Yes, you read that right – it's completely FREE, and it's waiting for you!
Being part of Xfinity Rewards means you're already familiar with the perks of being an Xfinity customer. From exclusive discounts to amazing sweepstakes, Xfinity Rewards has always got something exciting up its sleeve. And now, in collaboration with Fanatics, a leading online retailer of officially licensed sports merchandise, Xfinity Rewards is bringing Xfinity customers a fantastic chance to claim a $10.00 Fanatics eGift Card.
But wait, before we dive into the details, let's understand why Fanatics is the ultimate destination for all sports enthusiasts. Fanatics offers an extensive range of officially licensed sports apparel, merchandise, and collectibles from your favorite teams across various sports leagues. Whether you're a passionate football, basketball, soccer, or baseball fan, Fanatics has got you covered with its vast selection of high-quality gear featuring your team's logo and colors.
To take advantage of this incredible offer, it's quite simple. All you need to do is log in to your Xfinity Rewards account and keep an eye out for the promotional offer for a FREE $10.00 Fanatics eGift Card. Please remember, this offer is time-sensitive and available only while supplies last. Therefore, we highly encourage you to act fast, as this amazing opportunity may not be available to everyone!
Once you've located the promotional offer, grab it with both hands! Redeeming your $10.00 Fanatics eGift Card is a breeze. Simply follow the instructions provided and add eligible products to your cart on the Fanatics website. Then, during the checkout process, the value of your eGift Card will automatically be applied, turning your chosen items into incredible steals or even potential freebies! Trust us, nothing beats the excitement of scoring a great deal on your favorite team's merchandise!
Imagine proudly displaying your team's colors on game day with a brand-new jersey, hat, or hoodie, all at no cost to you. That's the power of Xfinity Rewards and Fanatics coming together to make your sports fanatic dreams come true. So, don't miss out on this fantastic opportunity to express your love for your team and be the envy of your friends and fellow sports fans!
Remember, the availability of this exceptional offer is limited. Act now, secure your $10.00 Fanatics eGift Card, and start shopping for stunning merchandise that showcases your unwavering support for your favorite team. Let your passion shine through and leave no doubt about which team has your heart!
Unlock this exclusive opportunity today by signing in to your Xfinity Rewards account and checking for the irresistible offer. Don't delay – claim your FREE $10.00 Fanatics eGift Card and experience the thrill of being a true sports fanatic!
Act now and remember, this offer is exclusively available to Xfinity Rewards members like you. Make the most of your Xfinity experience and indulge in the excitement of top-quality sports gear from Fanatics, courtesy of Xfinity Rewards.
Claim this great opportunity today.