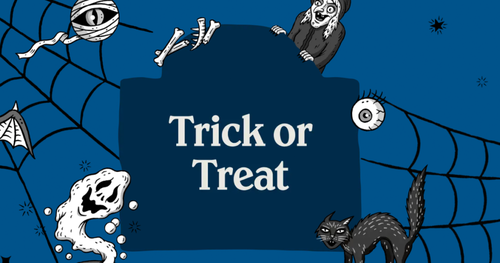 Title: Chobani Trick or Treat Promotion – Instantly Win a Treat!
Introduction:
Halloween is just around the corner, and there's no better way to embrace the spooky season than with Chobani's Trick or Treat Promotion! Get ready for an exhilarating adventure filled with delicious surprises as you have the chance to instantly win a tasty treat. So, get your costumes ready and join us in this exciting campaign that will surely leave you with a delightful Halloween experience!
Unwrap a World of Flavors:
Chobani is renowned for its range of delectable yogurt products that delight taste buds all around the world. From creamy Greek yogurt to indulgent yogurt drinks and snacks, Chobani has revolutionized the way we perceive this healthy treat. And now, with the Trick or Treat Promotion, you have the opportunity to indulge in the flavorful goodness while enjoying the Halloween spirit!
How to Participate:
Participating in the Chobani Trick or Treat Promotion is delightfully simple. Just follow these easy steps:
1. Visit the designated promotion website (link provided below).
2. Fill out the brief registration form, providing the necessary information.
3. Cross your fingers and click the "Enter Now" button to find out if you've won a tasty treat instantly!
The anticipation will surely keep you on your toes as you eagerly await the outcome of your participation. With just a few clicks, you could uncover a sweet surprise that will make your Halloween even more memorable!
Instant Win Treats:
What makes the Chobani Trick or Treat Promotion so exciting is the instant gratification it offers. While Halloween is renowned for its trick-or-treating tradition, where you often have to wait until the end of the evening to savor your loot, Chobani is changing the game! As soon as you participate, you stand a chance to instantly win a delicious treat from their vast range of delectable products.
Think indulgent flavors like Chobani Flips, a perfect combination of Greek yogurt and crunchy mix-ins, or their creamy yogurt drinks that will refresh and satisfy your taste buds. With each click of the "Enter Now" button, you could uncover a fantastic Chobani surprise that will leave you craving more!
Don't Miss Out – Register Today:
As the Halloween season approaches, make sure you register for the Chobani Trick or Treat Promotion today! The anticipation, the thrill, and the instant satisfaction of winning a treat will make this Halloween an unforgettable one. Whether you want to enjoy these delicious yogurts yourself or share them with friends and family, this promotion is sure to add an extra spark to your holiday celebrations.
So, don't wait another moment! Visit the promotion website now and enter for a chance to win. Whether you're a yogurt lover or just looking for a fun Halloween activity, the Chobani Trick or Treat Promotion has something for everyone.
Embark on this flavorful adventure with Chobani and let the Halloween spirit guide your way to instant treats! Remember, surprises await those who take the leap – go ahead and register now to make this Halloween extra special. Happy trick-or-treating!
Claim this great opportunity today.