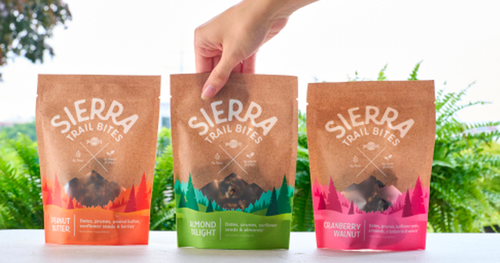 Get ready to snack on something deliciously healthy! Sunsweet Growers Trail Mix Bites are here to satisfy your cravings and boost your energy levels. And the best part? You have the chance to get them for free with Social Nature!
If you're a fan of convenient and nutritious snacks, Sunsweet Growers Trail Mix Bites should definitely be on your radar. Packed with real fruit, nuts, and seeds, these bite-sized treats provide a perfect balance of flavors and textures. Whether you're on the go, at work, or simply looking for a guilt-free indulgence, these little bites will be your new go-to snack.
You might be wondering, "How can I get my hands on these delicious treats without spending a dime?" Well, we have the answer for you! Social Nature offers an exclusive opportunity to try Sunsweet Growers Trail Mix Bites for free. All you have to do is register and sign up for this amazing promotion.
Why should you register, you ask? Besides the obvious perk of snagging free snacks, Social Nature connects you with brands that match your interests and values. They strive to empower consumers to make informed choices by offering them the chance to try and review products for free. As a registered member, you become part of a community that values authenticity and transparency.
Now, let's talk about Sunsweet Growers Trail Mix Bites. These bite-sized delights are crafted with quality ingredients to ensure a satisfying and nutritious snacking experience. They are made with real fruits like cranberry, apricot, and raisins, combined with crunchy almonds and seeds. Boasting a delicate balance of flavors, these trail mix bites are not only tasty but also provide a good source of fiber and antioxidants. So, you can snack happy, knowing you're nourishing your body too!
Whether you're a busy professional, a fitness enthusiast, or a parent looking for healthier snack options for your family, Sunsweet Growers Trail Mix Bites are the perfect choice. With their on-the-go packaging, you can easily slip them into your bag or pocket and enjoy them anytime, anywhere. Say goodbye to mindless snacking and opt for a healthier and smarter option that will keep you energized throughout the day.
So, don't miss out on this fantastic opportunity to try Sunsweet Growers Trail Mix Bites for free. Register with Social Nature today and be part of a community that values your opinion. By registering, you not only get to enjoy a delicious and nutritious snack at no cost, but you also have the chance to provide valuable feedback and reviews that can help other consumers make informed choices.
Ready to elevate your snacking game? Visit Social Nature's website and sign up for this exclusive promotion. Discover the goodness of Sunsweet Growers Trail Mix Bites and let your taste buds rejoice. Don't wait too long, as opportunities like these don't come around every day!
Take the first step towards healthier snacking and register now. Your taste buds and body will thank you!
Note: The post does not include any dates or placeholders for the link to be added, and no brackets are included.
Claim this great opportunity today.