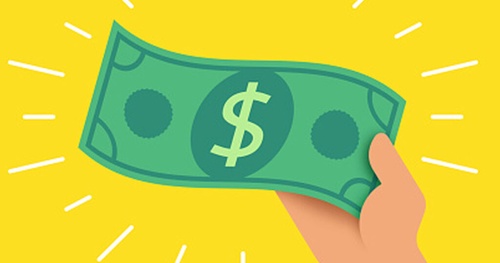 Title: Stella and Starters Giveaway: Enjoy a Free $10 with Stella Artois!
Introduction:
Are you a fan of Stella Artois? How about earning some extra money with a simple upload? We have an exciting promotion just for you! For a limited time, Stella Artois is giving away FREE $10 via Paypal or Venmo to the first 1,000 lucky participants who register and upload a picture of a Stella Artois with any food. Don't miss out on this fantastic opportunity to treat yourself and enjoy a crisp Stella Artois along with a little extra cash!
Claim Your Free $10:
To claim your FREE $10, all you need to do is complete the form below and upload an image of a Stella Artois beer paired with any delectable food item. Once your submission is verified, you will be rewarded with $10 through either Paypal or Venmo. It's that simple! So, why wait? Take advantage of this great offer while supplies last!
Why Stella Artois?
Stella Artois is renowned for its premium quality and exceptional flavors. Whether you're a beer aficionado or simply enjoy a refreshing beverage, Stella Artois delivers a taste experience that is second to none. Its rich heritage and brewing mastery make it a brand that stands out from the crowd. So, if you appreciate fine craftsmanship and are eager to indulge in a delightful drinking experience, Stella Artois should be your top choice!
The Perfect Pairing:
What better way to elevate your Stella Artois experience than by pairing it with delicious food? Whether you prefer a hearty meal or a light snack, Stella Artois complements a wide array of flavors, making it the ideal beverage for any occasion. From succulent steaks to savory appetizers, you can create your own combinations and relish the outstanding harmony of flavors. So, grab your favorite dish, snap a photo with a Stella Artois, and get ready to enjoy both the flavors and rewards!
Limited-Time Offer:
This Stella and Starters Giveaway is a time-sensitive promotion, so it's crucial to act quickly. Only the first 1,000 participants who successfully register and upload their photo will secure their $10 reward. Don't miss out on this incredible opportunity to enhance your beer-drinking experience while adding some extra cash to your pocket.
Conclusion:
If you're a fan of Stella Artois, this is one promotion you won't want to miss. Claim your FREE $10 via Paypal or Venmo by registering and uploading a picture of a Stella Artois with any food. Whether you're a beer enthusiast looking to taste excellence or someone who appreciates the finer things in life, Stella Artois offers both quality and rewards.
Hurry and seize this opportunity to treat yourself to the unmistakable taste of Stella Artois accompanied by $10! Remember, only the first 1,000 participants who register will secure their reward, so act fast.
Register now and enjoy the perfect pairing of Stella Artois and mouth-watering starters – a combination that is both delicious and rewarding!
Claim this great opportunity today.