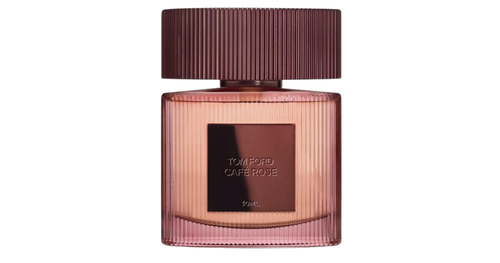 Possible Free Tom Ford Cafe Rose Samples
Heads up! Watch your TikTok Newsfeed for possible Tom Ford Cafe Rose Sample Samples!! If you're a fan of luxurious fragrances, then this is an opportunity you don't want to miss. Tom Ford is known for creating captivating scents that exude elegance and sophistication, and now you have a chance to experience one of their finest fragrances – Cafe Rose!
Cafe Rose is a fragrance that combines the rich and indulgent aroma of coffee with the delicate scent of rose petals. The result is a truly unique fragrance that will leave you feeling confident and empowered. Whether you're heading out for a coffee date or a night on the town, Cafe Rose is the perfect scent to accompany you.
Now, you might be wondering how you can get your hands on a free sample of Tom Ford Cafe Rose. Don't worry, we've got you covered! Here are a few suggestions on how to increase your chances of seeing the sample pop up on your TikTok Newsfeed:
1) Head over to their page and like a few posts: By engaging with Tom Ford's content on TikTok, you'll increase the algorithm's chances of showing you the Cafe Rose sample. So, make sure to visit their page and show them some love by liking a few posts.
2) Search Tom Ford Cafe Rose on TikTok & Google: If you're eagerly waiting for the sample to appear, you can take matters into your own hands. Simply search for "Tom Ford Cafe Rose" on TikTok and Google. This way, you'll stay in the loop and be one of the first to know when the sample becomes available.
The anticipation might be killing you, but remember patience is key. Keep an eye on your TikTok Newsfeed and stay on the lookout for the Tom Ford Cafe Rose sample. Trust us; it's worth the wait!
Experiencing the exquisite blend of coffee and rose in the form of Tom Ford Cafe Rose is a treat for your senses. The beautiful fragrance will transport you to a world filled with opulence and sophistication. Don't miss out on this incredible opportunity to try the iconic Cafe Rose scent for free.
To make sure you're among the lucky few who get their hands on a Tom Ford Cafe Rose sample, stay engaged with their TikTok page, and search for it regularly. You never know when the sample might pop up on your screen.
So, get ready to elevate your fragrance game with Tom Ford Cafe Rose. Head over to TikTok and start engaging with their content. Keep searching for Tom Ford Cafe Rose and stay vigilant for any updates or announcements. Register today and embark on a journey of captivating scents!
Remember, opportunities like this don't come around often, so don't miss your chance to experience the allure of Tom Ford Cafe Rose for yourself. Your senses will thank you!
Stay tuned to their TikTok and keep your eyes peeled for the sample. Register now for your chance to experience the magic of Tom Ford Cafe Rose in the comfort of your own home. Transform your fragrance collection and indulge in the elegance of Cafe Rose. Don't miss out!
Claim this great opportunity today.