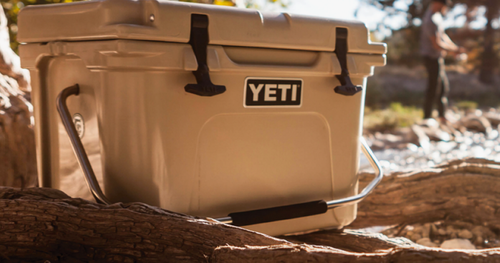 Title: The Frye Supply Giveaway: Your Chance to Win a Cooler!
Introduction
Hey there, Freebie Seekers! We've got some exciting news for you today – The Frye Supply is hosting an incredible giveaway! If you're someone who loves outdoor adventures, picnics, or simply enjoys keeping your beverages cool, this is a promotion you won't want to miss. We're giving you the opportunity to win a top-notch cooler that will keep your drinks frosty and your food fresh. Trust us when we say, this cooler is about to become your new best friend!
Incredible Features of The Frye Supply Cooler
Before we dive into the details of the giveaway, let's take a moment to drool over the awesome features that make this cooler a must-have for every aspiring outdoor enthusiast:
1. Durability and Strength: The Frye Supply Cooler is built to withstand the toughest outdoor conditions. Crafted with premium materials, this cooler is designed to keep up with your adventures, whether that's a weekend camping trip or a fun-filled day at the beach.
2. Superior Insulation: Say goodbye to lukewarm refreshments! The Frye Supply Cooler is equipped with high-quality insulation that ensures ice stays frozen and drinks icy cold for hours. No matter where your adventure takes you, your favorite beverages will always be refreshingly chilled.
3. Spacious Capacity: With ample space to store all your goodies, this cooler gives you the freedom to pack everything you need. From drinks to snacks and even desserts, you won't have to leave anything behind when you head out for your next adventure.
4. Portable and Convenient: Don't worry about struggling to carry this cooler around. The Frye Supply team knows the importance of hassle-free transportation, which is why they designed this cooler with comfortable handles and an easy-to-carry design. Wherever you go, your cooler will be by your side.
How to Enter The Frye Supply Giveaway
So, now that you're desperate to get your hands on this amazing cooler, here's how you can participate in The Frye Supply Giveaway:
1. Register for the Giveaway: Head over to our website and find The Frye Supply Giveaway registration page. Fill out the simple and quick registration form with your details. We promise not to bombard you with unnecessary spam – your information is safe with us.
2. Stay Tuned: Once you've registered, keep an eye on your email inbox. We'll notify you if you're the lucky winner of The Frye Supply Cooler. Remember to set your email filters to ensure our message doesn't end up in your junk folder.
3. Sign Up for Updates: While you're on our website, consider signing up for our newsletter to receive regular updates on future promotions, freebies, and exclusive deals. This way, you'll never miss out on any exciting opportunities.
Conclusion
Friends, The Frye Supply is giving you the chance to win a remarkable cooler that will make your outdoor adventures even more enjoyable. Don't hesitate – register now for The Frye Supply Giveaway and secure your entry to win this fabulous cooler. Get ready to pack your favorite drinks and snacks, because soon enough, you could be chilling out in style with The Frye Supply Cooler by your side!
Remember, life is cooler when you're a winner!
Claim this great opportunity today.