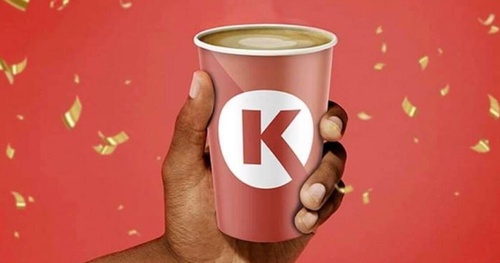 Title: Enjoy a Free Cup of Coffee at Circle K – Limited Time Offer!
Introduction:
Calling all coffee lovers! If you're a fan of a rich and refreshing cup of coffee, then you're in for a treat. Circle K, the renowned convenience store chain, is celebrating National and International Coffee Day in style. From September 25th – October 2nd, 2023, Circle K is offering a fantastic promotion that allows you to savor the bold flavors of their coffee without spending a dime. So, let your caffeine cravings lead you to your nearest Circle K store to enjoy a free cup of coffee!
The Joy of Free Coffee:
Imagine waking up to the delightful aroma of freshly brewed java, free of charge. With Circle K's generous offer, you no longer have to pine for that perfect cup of joe. From September 25th to October 2nd, 2023, you can treat yourself to a free cup of coffee of any size at any of Circle K's 7,000+ participating stores. Whether you prefer a steaming hot black coffee to kickstart your day or a velvety cappuccino to elevate your afternoon, Circle K has got you covered.
Convenience at Your Fingertips:
With the Circle K App, taking advantage of this fantastic offer is easier than ever. Simply download the Circle K App onto your smartphone and unlock a world of convenience. The app allows you to find and access more than 7,000 participating stores with ease. Don't worry about navigating through endless streets or relying on outdated store directories. The Circle K App will guide you directly to the closest Circle K location, ensuring you don't miss out on your free cup of coffee.
Why Circle K Coffee Is Perfect for You:
Circle K takes pride in offering a delightful coffee experience to their customers. Their coffee beans are carefully selected and roasted to perfection, giving you a rich and flavorful experience with every sip. From their traditional, robust coffee blends to their exotic, seasonal flavors, Circle K's coffee caters to every palate. Imagine indulging in a smooth caramel macchiato or a classic French vanilla latte, all without spending a single penny.
Join the Circle K Coffee Community:
Now, it's time for you to delight in this remarkable coffee offer. Don't miss out on your chance to enjoy a premium cup of Circle K coffee completely free of charge. It's as simple as downloading the Circle K App and finding the participating Circle K store closest to you. With over 7,000 locations to choose from, you're bound to find convenience and delicious coffee no matter where you are.
So, mark your calendars and spread the word to your fellow coffee aficionados. From September 25th to October 2nd, 2023, make your way to a Circle K store and claim your free cup of coffee. Don't forget to bring your friends and family along to share in the delight of this caffeine-fueled celebration.
Join us in celebrating National and International Coffee Day with Circle K, and let your taste buds experience the joy of free coffee. Download the Circle K App, locate the nearest participating store, and enjoy the warm embrace of a steaming cup of coffee. Hurry, the offer is only available for a limited time, so don't miss out!
Claim this great opportunity today.