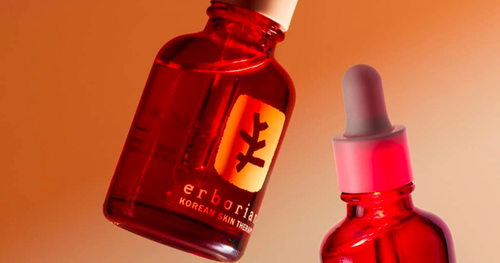 Possible Free Erborian Skin Therapy Product Sample
Are you in need of a little skincare boost? Look no further than Erborian Skin Therapy! This innovative brand is known for its high-quality and effective skincare products that will leave your skin feeling refreshed and rejuvenated. And guess what? You might have the chance to get a free Erborian Skin Therapy product sample!
Keep an eye on your Facebook and/or Instagram Newsfeed for a potential surprise from Erborian Skin Therapy. They might just be offering a free product sample to lucky individuals. But how can you increase your chances of getting that sample to pop up? Here are a few suggestions:
1) Head over to their Facebook and Instagram pages and show some love by liking a few of their posts. By engaging with Erborian Skin Therapy's content, you'll not only support their brand, but you might also catch their attention. So, hop on over to their Facebook page [HERE] and their Instagram page [HERE] and hit that like button on a few posts!
2) Don't limit your interaction to just their social media platforms. Take it a step further and search for Erborian Skin Therapy on Facebook, Instagram, and even Google. This will help increase your exposure to their brand and bring you one step closer to being eligible for a free product sample.
Now, all that's left to do is wait in anticipation. Keep your eyes peeled for any notifications or updates from Erborian Skin Therapy. Who knows? You might just be one of the lucky ones to receive a delightful package containing a free Erborian Skin Therapy product sample.
In the meantime, take this opportunity to learn more about the brand and their amazing products. Erborian Skin Therapy is dedicated to creating skincare products that combine the best of Korean and French beauty rituals, resulting in innovative and effective solutions for your skin. From nourishing creams to soothing masks, their range has something for everyone.
So, get ready to embark on a journey towards healthier and more radiant skin with Erborian Skin Therapy. Keep an eye out on their social media platforms and, who knows, the next time you check your Facebook or Instagram Newsfeed, you might just be met with the delightful surprise of a free product sample.
Don't miss out on this exciting opportunity to try Erborian Skin Therapy products for free. Stay tuned and keep your fingers crossed. Register for your chance to receive a possible free Erborian Skin Therapy product sample today!
Claim this great opportunity today.