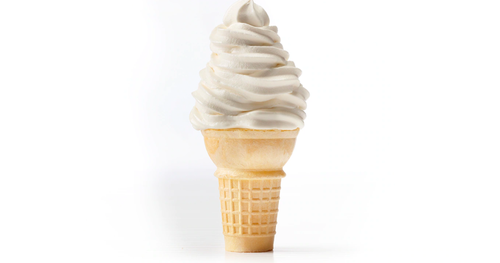 Title: QuikTrip's Birthday Bash with FREE Ice Cream Cones – Don't Miss Out!
Introduction:
Hey, ice cream lovers! I've got some incredible news to share with you! QuikTrip, the beloved convenience store chain, is celebrating its birthday in the most delicious way possible – by giving away FREE ice cream cones! Yes, you heard it right. Indulge in a delightful frozen treat on the house, courtesy of QuikTrip. But hurry, this offer is only valid today! Keep reading to find out how you can get your hands on a delectable ice cream cone.
QuikTrip: More Than Just Convenience:
QuikTrip, or QT as it is fondly referred to, is not your ordinary convenience store. It's a destination that has become a part of people's daily routines. With its clean and well-stocked stores, friendly staff, and an extensive range of quality products, QuikTrip has won over the hearts of countless customers.
From fueling up your vehicles to grabbing a quick bite, QuikTrip has it all. And let's not forget about their incredible range of cold drinks, snacks, and refreshing frozen treats like milkshakes and frozen yogurt. With such a diverse offering, QuikTrip makes sure there's something for everyone.
Celebrating with Free Ice Cream Cones:
Today, as QuikTrip celebrates its birthday, the company wants to show its appreciation for all the love and support it has received from its loyal customers. And what better way to do that than by giving away FREE ice cream cones?
Enjoy a mouthwatering, creamy scoop of your favorite ice cream flavor, and savor the sweetness of this special occasion. Whether you're a fan of classic vanilla, indulgent chocolate, or crave something more adventurous like strawberry or mint chocolate chip, QuikTrip has got you covered. Choose your favorite flavor and cool off as you savor each delightful lick.
How to Get Your Free Ice Cream Cone:
Now that your taste buds are tingling with anticipation, here's how you can claim your complimentary ice cream cone. Simply download the QuikTrip app on your smartphone if you haven't already done so. Once you've installed the app, head over to the offer section, where you'll find the exciting free ice cream cone promotion. Click on it, and voila! Just like that, you'll have access to your digital coupon for a free ice cream cone.
Now, all that's left to do is to make a beeline to your nearest QuikTrip store. Present the digital coupon to the friendly store staff, and watch as they hand you a creamy, dreamy ice cream cone to enjoy. Treat yourself, take a selfie, and share the joy with your friends and family.
Conclusion:
QuikTrip is all set to sprinkle some happiness and sweetness into your day with their incredible free ice cream cone promotion. Today only, you have the opportunity to indulge in a delightful treat on the house. Don't miss out on this fantastic offer! Download the QuikTrip app and claim your digital coupon right away.
Enjoy the refreshing taste of creamy ice cream while celebrating QuikTrip's birthday. Hurry to your nearest QuikTrip store and get ready to take your taste buds on a heavenly journey. Remember, time is ticking, and this offer is only valid today. So, what are you waiting for? The ice cream is calling – answer the call and register now!
QuikTrip's birthday bash awaits you – with a FREE ice cream cone in hand, let the celebrations begin!
Claim this great opportunity today.