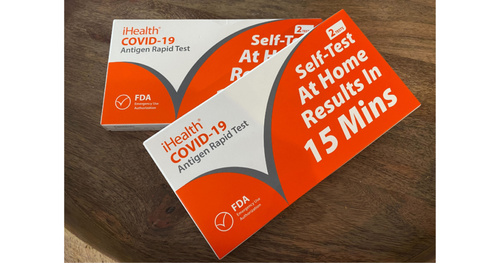 Order 4 Free Covid Testing Kits from USPS!
In these challenging times, it's important for everyone to stay safe and take the necessary precautions to prevent the spread of Covid-19. One way to protect yourself and your loved ones is by getting tested regularly. And now, thanks to USPS, you can conveniently order four free Covid testing kits and have them delivered right to your doorstep!
The USPS Covid At Home Testing Kits offer a convenient solution for those who want to get tested without leaving the comfort of their homes. By requesting a Covid At Home Tests 4-pack from USPS.com, you can receive these essential testing kits completely free of charge! That's right – no hidden fees or credit card information required. USPS is committed to making Covid testing accessible to every home in the U.S.
The process is simple and hassle-free. To order your free at-home Covid testing kits, all you need to do is visit the USPS website and complete a quick and easy registration form. Within a few clicks, you can have the testing kits on their way to your home. It couldn't be more convenient!
Each testing kit contains all the necessary components for accurate and reliable Covid testing. With these kits, you can conduct the tests in the comfort and privacy of your own home. No need to worry about scheduling appointments or waiting in long lines at testing centers. USPS has made it incredibly easy for everyone to get tested.
Regular testing is crucial for identifying and isolating Covid cases promptly. By ordering and using these testing kits, you are not only protecting yourself, but you are also contributing to the overall health and safety of your community. It's a small step that can make a big difference in preventing the spread of the virus.
Furthermore, USPS understands the importance of privacy and security when it comes to your personal health information. Rest assured that your data will be handled with the utmost care and confidentiality. You can trust USPS to prioritize your privacy throughout the entire testing process.
Don't miss out on this incredible opportunity to order four free Covid testing kits from USPS! Take advantage of this convenient and accessible solution for at-home testing. With these free testing kits, you can easily monitor your health and the health of your loved ones.
Remember, every home in the U.S. is eligible to order a round of free at-home tests. This means that you can protect yourself and your family without any financial burden. There's no reason to hesitate – order your free at-home Covid testing kits today!
To get started, simply visit USPS.com and request your Covid At Home Tests 4-pack. It's quick, easy, and 100% free. Don't wait – take control of your health and order your free testing kits now.
Order YOUR FREE AT HOME COVID TESTS today and ensure the safety of yourself and those around you. Let's all do our part in combating the spread of Covid-19. Stay safe, stay healthy!
Claim this great opportunity today.