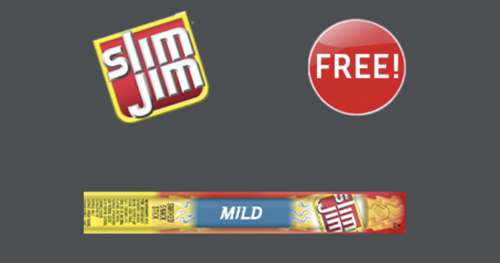 Title: Craving a Snack? Get a FREE Slim Jim at Pilot Flying J!
Introduction:
Calling all snack enthusiasts! Are you a fan of Slim Jims and looking for a delicious treat? We have fantastic news for you! Pilot Flying J, the leading travel center network, is offering an exclusive promotion that allows you to score a FREE Slim Jim. It's the perfect opportunity to enjoy a savory snack while on the go. Keep reading to learn how to claim your free Slim Jim today!
The Irresistible Offer:
For a limited time, Pilot Flying J is giving away free Slim Jims to their lucky customers. To take advantage of this fantastic deal, all you need to do is become a my rewards member on the Pilot Flying J app. If you're already a member, you're one step ahead! For those who haven't yet signed up, simply download the app and create a my rewards account.
Why Join the Pilot Flying J App?
Signing up for the Pilot Flying J app not only grants you access to this incredible promotion but also unlocks a world of benefits designed to enhance your travel experience. Some of the app's key features include:
1. Easy-to-use Interface: The Pilot Flying J app boasts a user-friendly interface, making it a breeze to navigate and find what you need effortlessly.
2. Exclusive Deals and Offers: In addition to the free Slim Jim offer, the app provides access to various exclusive deals and promotions, allowing you to save money on fuel, food, beverages, and more.
3. Digital Wallet: Seamlessly manage your my rewards account and track your points, making it convenient to redeem rewards and save money.
4. Convenient Fueling: Utilize the app's fueling feature to pay for your fuel and refuel without ever leaving your vehicle, ensuring a seamless and time-saving experience.
5. Enhanced Store Locator: Never miss out on finding a Pilot Flying J location near you. The app's store locator feature helps you locate the nearest travel center effortlessly.
Act Now and Score Your FREE Slim Jim:
What are you waiting for? With Pilot Flying J's free Slim Jim offer, snacking has never been so satisfying. Don't miss out on the chance to indulge in a savory and delicious treat on us! Follow these simple steps to claim your free Slim Jim:
1. Download the Pilot Flying J app from your smartphone's app store.
2. Create a my rewards account and become a member.
3. Browse the app's features and explore the exclusive deals and offers available.
4. Visit any Pilot Flying J location near you and show your app to redeem your free Slim Jim.
Remember to act fast, as this offer is only valid for a limited time. Take advantage of this opportunity and enjoy a satisfying snack on the house!
Conclusion:
Cravings are a part of life, and satisfying them is something we all look forward to. With Pilot Flying J's free Slim Jim offer, you can satiate your cravings while saving money at the same time. This promotion is a testament to Pilot Flying J's commitment to providing excellent customer experiences and enhancing your travel journey.
Don't wait any longer! Download the Pilot Flying J app, become a my rewards member, and start enjoying the perks today. Get ready to savor the mouthwatering taste of a FREE Slim Jim. Act now and never miss out on future exclusive deals and promotions!
Disclaimer: This blog post is for informational purposes only. The free Slim Jim offer is subject to terms and conditions set by Pilot Flying J. Please visit the app for complete details and any updates regarding this promotion.
Claim this great opportunity today.