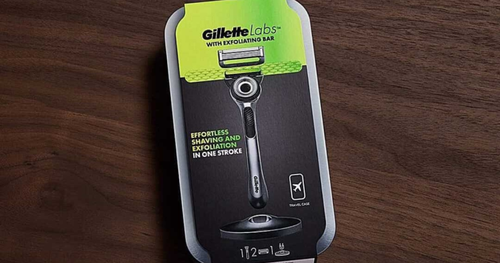 Gillette Labs Sweepstakes (Survey Required)
Attention shaving enthusiasts! Are you tired of constantly buying new razor blades and wish that you could have a year's supply of premium Gillette Lab Razors? Well, your wish could come true! Gillette Labs is giving you the chance to win a one-year supply of Gillette Lab Razors in their exciting sweepstakes! All you need to do is take a brief survey, and you'll be entered into the draw to win one of the fifty amazing prizes.
Imagine never having to worry about running out of razors again. With a one-year supply of Gillette Lab Razors, you'll have everything you need to achieve a perfectly clean and smooth shave every time. Each winner will receive a Gillette Labs razor handle and a twelve-pack of razor cartridges – that's a whole year's worth of shaving bliss right at your fingertips!
So, how can you enter this incredible sweepstakes? It's simple! Just head over to the survey page and answer a few quick questions. Your feedback is important to Gillette Labs as they strive to create the best shaving experience possible. They value your opinions and want to ensure that their razors meet and exceed your expectations. By participating in the survey, not only will you have a chance to win the amazing prize, but you will also play a part in shaping the future of Gillette Lab Razors.
There's no time to waste because this sweepstakes ends on November 15, 2023, at 11:59 PM. Make sure to enter before the deadline to maximize your chances of winning one of the fifty fantastic prizes! The winners will be selected randomly, so everyone has an equal opportunity to claim their year's supply of Gillette Lab Razors.
If you're tired of settling for subpar razors that leave your skin feeling irritated and rough, then this sweepstakes is perfect for you. Gillette Labs is known for their commitment to innovation and quality, and their razors are designed to deliver an unparalleled shaving experience. With their cutting-edge technology and ergonomic design, Gillette Lab Razors provide a smooth and comfortable shave that will leave you feeling confident and fresh.
So, don't miss out on this amazing opportunity to win a one-year supply of Gillette Lab Razors. Enter the Gillette Labs Sweepstakes by completing the brief survey today! Your opinions matter, and you deserve the chance to experience the best shaving performance possible. Remember, the survey is your key to unlocking the door to a year's worth of ultimate shaving satisfaction.
What are you waiting for? Take the survey and register for the Gillette Labs Sweepstakes now! Good luck, and may the smoothest shave be yours!
Claim this great opportunity today.