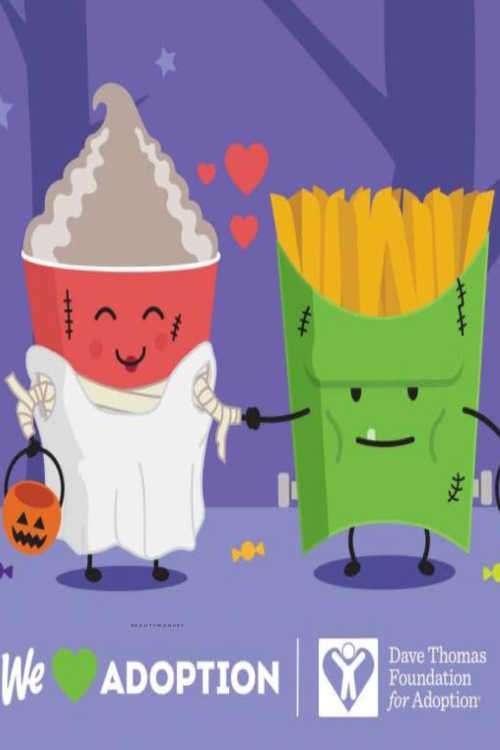 Boo! Halloween is just around the corner, and you know what that means – it's time to get your hands on some spooky-good treats! And what better way to indulge in a frightful delight than with Wendy's® Frosty® Boo! Books®? Yes, you heard it right – Boo Books are back, and they are better than ever!
If you've ever craved the creamy goodness of a Wendy's Frosty, then you're in for a treat. With the Wendy's Frosty Boo! Books, you can get not just one but FIVE free Jr. Frosty coupons for just $1! That's right – for just a dollar, you can savor the lusciousness of Wendy's Frosty, and there's no trick involved!
Our Boo! Books are the perfect way to celebrate HalloWEENDY's and satisfy your craving for something sweet. These coupon books are exclusively available at participating Wendy's locations, so make sure you head over to your nearest Wendy's and grab yours while supplies last. Don't miss out on this epic return of Boo Books, because once they're gone, they're gone!
What makes these Boo! Books even more special is that they not only offer you a delicious treat, but they also support a great cause. Each Boo! Book purchase helps the Dave Thomas Foundation for Adoption® in their mission to find forever families for children in foster care. So, you can satisfy your sweet tooth and make a difference at the same time – talk about a win-win situation!
Now, you may be wondering, why on earth should I get a Frosty Boo! Book? Well, apart from the fact that you get FIVE free Jr. Frosty coupons, there are a few more reasons that will surely make you rush to your nearest Wendy's:
1. Share the love: With five coupons in each Boo! Book, you can treat yourself and your loved ones to a delicious frosty delight. Take your friends, family, or even colleagues along and let them experience the irresistible taste of Wendy's Frosty.
2. Halloween party perfection: Hosting a Halloween bash? The Wendy's Frosty Boo! Books are a must-have for your party favors. Impress your guests with these unique and tasty treats that will leave them wanting more.
3. Enjoy all-year-round: Who says Frostys are only for Halloween? These coupons are valid throughout the year, so you can enjoy the frosty goodness whenever the craving strikes. Whether it's a hot summer day or a chilly winter evening, a Frosty always hits the spot.
So, what are you waiting for? Embrace the spirit of Halloween, support a great cause, and treat yourself to the frosty goodness of Wendy's with our Boo! Books. Head on over to your nearest participating Wendy's location and get your hands on these incredible coupon books before they vanish into thin air!
Remember, Boo Books are limited in supply, so don't miss out. Make this Halloween season extra sweet and register for our promotion today. It's time to BOO-gie on down to Wendy's and get your FREE Frostys and MORE!
Claim this great opportunity today.