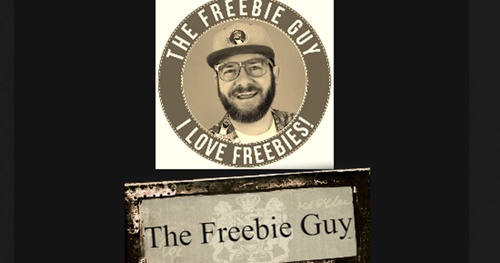 Title: Create Your Own Personalized 19 Crimes Wine Labels for Free!
Introduction:
Calling all wine enthusiasts and lovers of all things free! We have an exciting offer just for you. Imagine having the opportunity to design and receive two custom wine labels from the renowned 19 Crimes winery. With this exclusive promotion, you can indulge your creativity and personalize your favorite wine bottles like never before. So, don't miss out on this incredible chance to showcase your unique style and make your wine collection even more exceptional.
Why 19 Crimes?
Before revealing how you can claim your two free wine labels, let's take a moment to appreciate the rich history and exceptional craftsmanship that 19 Crimes brings to the table. Named after the notorious 19 crimes that could result in banishment from the British Empire, 19 Crimes wines pay homage to the colorful stories of the convicts who turned their lives around. Each bottle features the depiction of a real-life criminal brought to life using augmented reality.
Creating Your Infamous Insider Account:
To unlock the opportunity to receive your personalized 19 Crimes wine labels, you need to become an "Infamous Insider" or sign into your existing account. Setting up your account is quick and easy. Begin by clicking on the link below, leading you directly to the registration page.
Once on the registration page, fill in the necessary details like your name, email address, and a secure password. This will create your personalized account that will give you exclusive access to all the benefits of being an "Infamous Insider."
Designing Your Custom Wine Labels:
Now comes the exciting part – designing your very own 19 Crimes wine labels. As an "Infamous Insider," you'll gain access to a user-friendly customization platform that allows you to let your imagination run wild.
Pick from an array of templates and design elements to create a label that truly reflects your style. Whether you prefer an elegant and traditional design or a bold and modern one, the possibilities are endless. Customize every aspect of your label, from font styles to colors, and even incorporate personal images or quotes to make it truly one-of-a-kind.
Receive Your Free Wine Labels:
Once you have perfected your design, simply submit your order, sit back, and wait for your beautifully customized wine labels to arrive at your doorstep. 19 Crimes takes pride in delivering high-quality products, and your personalized wine labels will be no exception.
As your wine collection evolves, enhance the experience of sharing and gifting your favorite bottles with family and friends using your unique 19 Crimes wine labels. They will surely be impressed by your creativity and attention to detail.
Register Today and Unleash Your Creativity:
Don't let this extraordinary opportunity pass you by. Register as an "Infamous Insider" or sign into your existing 19 Crimes account and unlock the ability to design and receive two free personalized wine labels. With no cost involved, it's an opportunity you simply cannot afford to miss. Click the link below to let your creative juices flow and create unforgettable wine labels that embody your personal style and taste.
Join the 19 Crimes "Infamous Insider" community today and make your mark on the world of wine!
(Note: Please insert the link to the registration page here)
Remember, good wine becomes great when you can proudly call it your own. Register now and create your custom wine labels today!
Claim this great opportunity today.