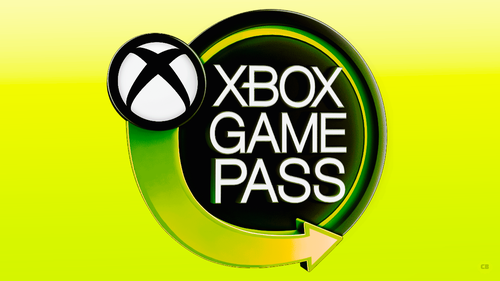 Hello gamers!
Are you ready to take your gaming experience to the next level? We have an exciting promotion to share with you that will not only give you access to exclusive content and contest entries but also a free month of Xbox Game Pass. Yes, you read that right – free!
Introducing the all-new Xbox Game Pass Deal, in collaboration with Doritos and Mountain Dew Rockstar. This partnership brings you the ultimate gaming experience, allowing you to unlock access to exclusive downloadable content (DLC), contest entries, and more.
Here's how it works: Each product from Doritos and Mountain Dew Rockstar contains a unique code. Once you've grabbed your favorite snack and beverage, you can register and enter the code at DoritosDewRockstar.com. And voila! You unlock a world of exciting possibilities.
Imagine diving into DLC that enhances your gaming adventures like never before. Picture yourself with an extra edge in your favorite game, thanks to exclusive in-game items. Plus, with contest entries up for grabs, you might just win incredible gaming goodies that will make your friends green with envy.
We believe in making gaming accessible to all, which is why new subscribers to Xbox Game Pass will enjoy a free month of unlimited gaming fun. With Xbox Game Pass, you gain access to an extensive library of over 100 high-quality games that you can download and play whenever you want. From gripping single-player adventures to intense multiplayer battles, Xbox Game Pass has something for everyone.
Imagine having the opportunity to try out the newest releases without having to purchase them individually. Stay ahead of the gaming curve and discover your next favorite game with Xbox Game Pass. And with a free month, there's no excuse not to join the gaming revolution.
But that's not all! Registering your codes also enters you into special promotions and contests. You could win limited-edition Xbox consoles, gaming merchandise, and even once-in-a-lifetime experiences. Showcase your skills, connect with fellow gamers, and stand a chance to win amazing rewards – all by simply enjoying your favorite snacks and beverages.
So, what are you waiting for? Grab your favorite Doritos and Mountain Dew Rockstar products, find the code inside, and head over to DoritosDewRockstar.com. Register your code, unlock exclusive content, and enjoy a free month of Xbox Game Pass. It's time to level up your gaming experience.
Don't miss out on this incredible opportunity to enhance your gaming adventures and enjoy the perks of being a part of the Xbox Game Pass community. Register now and unleash the full potential of your gaming prowess!
*Please note that this offer is subject to availability and certain terms and conditions apply. Be sure to visit DoritosDewRockstar.com for more details.
Claim this great opportunity today.