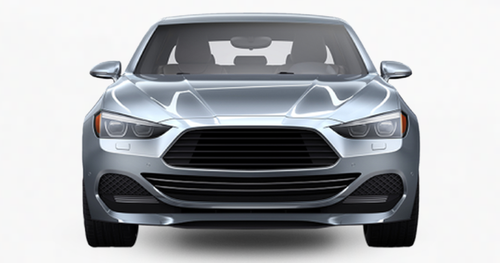 Title: Get a Free Car Care Check at Goodyear Auto Service Centers
Introduction:
Are you looking to keep your vehicle in tip-top shape? Goodyear Auto Service Centers has a treat for you! For a limited time, you can avail yourself of a free Car Care Check at any Goodyear Auto Service location near you. Their expert technicians will thoroughly inspect your car's tires, alignment, battery, brakes, brake fluids, fuel system, shocks, and more, completely free of charge. Don't miss this fantastic opportunity to ensure your car's safety and performance!
Why Should You Get a Car Care Check?
Regular maintenance is essential to keep your vehicle running smoothly and avoid potential problems down the road. By having a Car Care Check, you can identify any underlying issues or areas that require attention before they escalate into costly repairs. Keeping your tires, brakes, and battery in excellent condition, for example, will not only enhance your safety on the road but also extend the lifespan of these critical components. Plus, having an expert eye inspect your car's major systems will provide you with peace of mind and confidence in your vehicle.
What Does the Free Car Care Check Include?
The free Car Care Check at Goodyear Auto Service Centers encompasses a comprehensive inspection of crucial elements that affect your car's performance and reliability. These include:
1. Tire Inspection: Check for adequate tread depth, tire pressure, and overall tire condition to ensure proper grip, even wear, and optimal fuel efficiency.
2. Alignment Check: Verify that your vehicle's wheels are aligned correctly, preventing uneven tire wear, and providing better handling and stability.
3. Battery Testing: Test your car's battery performance to determine its capacity and assess whether it needs replacement to avoid unexpected breakdowns.
4. Brake Evaluation: Evaluate your brake system for optimal functionality, including brake pad wear and thickness, rotor condition, and brake fluid quality.
5. Fuel System Inspection: Ensure your fuel system is clean and efficient, minimizing the risk of poor fuel economy, reduced power, and engine damage.
6. Shocks and Suspension Assessment: Inspect your car's shocks and suspension components to identify any signs of wear or damage that may affect ride comfort and overall handling.
Take Advantage of the Free Car Care Check Today!
This fabulous free offer from Goodyear Auto Service Centers is only available until December 31st, 2023. Don't wait until it's too late! Head to your nearest Goodyear Auto Service location now to get a thorough Car Care Check performed by their skilled technicians.
By taking advantage of this fantastic opportunity, you'll not only gain valuable insights into your vehicle's current condition but also ensure its longevity and safety on the road.
So, why wait? Visit your local Goodyear Auto Service today and let their experts provide you with the peace of mind and confidence you deserve. Remember, this offer ends on December 31st, 2023, so act now!
Register for your free Car Care Check at Goodyear Auto Service Centers today!
Claim this great opportunity today.