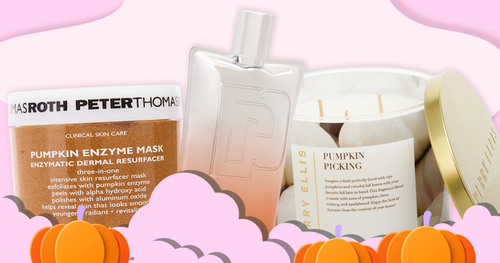 Title: Peace, Love & Pumpkins Giveaway: A Celebration of Fall
Introduction
Fall is finally here, bringing with it a sense of warmth, coziness, and the vibrant colors of nature. As we bid farewell to bright summer days and welcome the crisp autumn breeze, it's time to embrace the season of change and celebrate everything it has to offer. In honor of this enchanting time of year, we are thrilled to announce our Peace, Love & Pumpkins Giveaway!
The Magic of Fall
There's something truly magical about fall. It's a season that invites us to slow down, find comfort in simple pleasures, and cherish the beauty of nature's transformation. The crispness in the air and the rustling of leaves beneath our feet remind us to be present and sip on warm beverages while continually marveling at the wonders around us.
As we immerse ourselves in the autumn spirit, what better way to celebrate this incredible season than by giving back to our amazing community? Our Peace, Love & Pumpkins Giveaway is designed to spread joy, share positive vibes, and offer an opportunity for you to win some fantastic prizes!
The Power of Peace and Love
Peace and love are two fundamental principles that guide us, not only during this giveaway but throughout our journey in life. In a world that can sometimes feel chaotic and divided, we believe that promoting peace and love is of utmost importance. By coming together, supporting one another, and spreading kindness, we create a stronger, more compassionate community.
The Giveaway
Our Peace, Love & Pumpkins Giveaway is our way of expressing gratitude to all our loyal supporters and giving back to those who have made our journey unforgettable. Participating in this giveaway offers you a chance to win some incredible prizes that will elevate your fall experience.
How to Enter
Entering this giveaway is simple! Just visit our website and fill out the registration form. By doing so, you'll be automatically entered into the drawing. Remember, the more entries you have, the higher your chances of winning!
In addition, we encourage you to share the news about the Peace, Love & Pumpkins Giveaway with your friends, family, and social media followers. Spread the love and give them a chance to participate in this exciting opportunity as well! After all, the more, the merrier!
Conclusion
Fall is a season that reminds us of the beauty of change, the importance of peace and love, and the joy of sharing with others. As we embark on this enchanting journey, we invite you to join us in our Peace, Love & Pumpkins Giveaway. Don't miss the opportunity to win amazing prizes and connect with a community that believes in spreading happiness and positive energy.
Remember, registration is quick and easy. Simply visit our website, fill out the registration form, and set yourself on the path to winning some fantastic fall goodies. Let's celebrate this incredible season together and create lasting memories along the way!
[Call-to-action: Register now for the Peace, Love & Pumpkins Giveaway and embrace the magic of fall! ]
Claim this great opportunity today.