Win 1 of 3 Reiki Jewelry Bundles ($300+ Value) – ends 2/29
.
.
3 CHANCES TO WIN A 10/20/30 PIECE JEWELRY BUNDLES!
They are giving away three Jewelry bundles! 3 Grand Prizes:
First prize (random draw) is 30 pieces

Second prize (person who referred #1) is 20 pieces

Third prize (most points) is 10 pieces
First prize will be random draw and the other will be awarded to the person who referred the random draw winner – third prize will go to the person with the most points!  TOTAL value of all prizes: $300 – Worldwide – Contest ends February 29th, 12pm PT — This is officially sponsored by
Reikihealingstore.com
Make sure to check your email after you enter (using the link below!) – you need to verify your email address to complete your entry!
.
About Reiki:
Reiki works on different levels the physical, mental, emotional and spiritual enhancing everything in life. … One of the greatest Reiki healing health benefits is stress reduction and relaxation, which triggers the body's natural healing abilities (immune system), aids in better sleep and improves and maintains health.
.
Reiki Healing Health Benefits:
* Creates deep relaxation and aids the body to release stress and tension

* It accelerates the body's self-healing abilities

* Aids better sleep

* Reduces blood pressure

* Can help with acute (injuries) and chronic problems (asthma, eczema, headaches, etc.) and aides the breaking of addictions

* Helps relieve pain

* Removes energy blockages, adjusts the energy flow of the endocrine system bringing the body into balance and harmony
.
.
.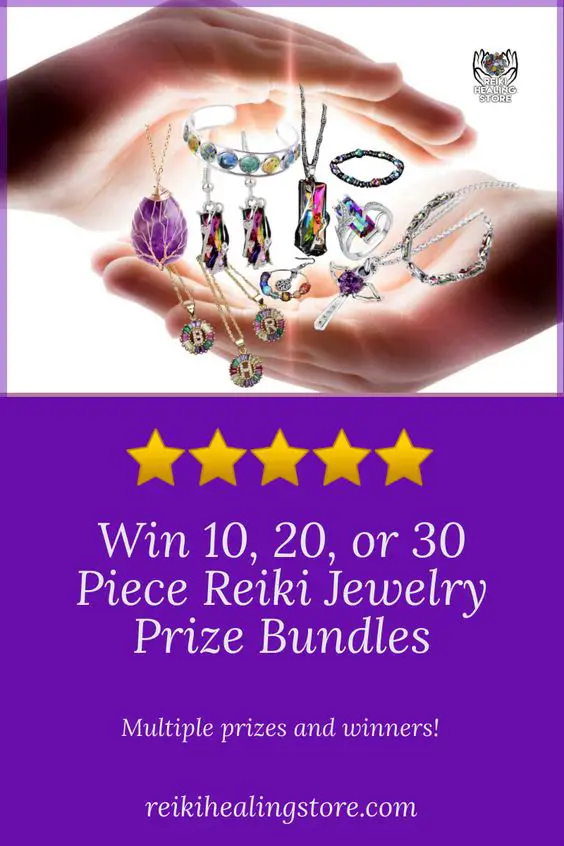 Make sure you visit our NEW Freebies From This Week – List! We also have an ongoing list for those interested in New and Current Giveaways and Sweepstakes! To get all new daily freebies & giveaways don't forget to sign-up for our newsletter! We also have active social media accounts so check out our Facebook group, our Twitter feed or maybe your prefer Instagram.
Thank you from the Freebies Frenzy team!