Apply to Try the
FREE Barilla Legume Pasta

, to product test,  from

The Insiders
From
The Insiders

:

Barilla has perfected the taste and texture of legume pasta, creating a lineup of deliciously wholesome plant-based flavors that cook up to a perfect "al dente" texture every time. Barilla Legume pasta will quickly become your family's favorite. Try our Chickpea or Red Lentil pasta, a good source of plant-based protein and an excellent source of fiber, per serving. Taste the difference and let us know what you think in your feedback, for the FREE Barilla Legume Pasta Campaign.
What can you expect?
When you participate in this campaign, from The Insiders for the FREE Barilla Legume Pasta, you will receive:
1 box of Barilla Chickpea Rotini or Red Lentil Penne (FREE after $20 rebate)
1 digital campaign letter
Join us in spreading the word about Barilla Chickpea Rotini or Red Lentil Penne Pasta and discover the delicious ways you can enjoy the Barilla pasta that has all the nutrition, all the taste & texture and is made with One-single ingredient.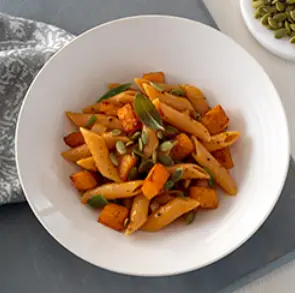 Activities:
Here's how you can participate over the course of the FREE Barilla Legume Pasta campaign:
1. As soon as you have the products, take photos and videos highlighting your experience! Share your content on the Insiders campaign page and to social media with the campaign hashtag #BarillaInsiders #TheInsidersUS
2. Share your reactions and first impressions and opinions on the campaign blog where you'll interact with other Insiders in the campaign. Begin passing out your samples and gather feedback from others to report on the conversation report tab of the campaign page.
3. Give your full opinion by writing your review at theinsidersnet.com on the My Reviews of the campaign page and make sure your review is honest, authentic, and transparent per our Insiders code of conduct.
4. Once your review is ready, you will have the opportunity to share it online to fulfill your participation status in this campaign.
5. Wrap up your campaign experience by completing an End Survey, sharing your final opinions of the products and your experience.
The
Insiders

:
You must be a member of The Insiders to Apply. They are FREE to Join and Sign Up!
Terms & Rules:
US Only, 18+

Start: 12/18/2020 –  End:  01/26/2021

Promotion Available while supplies last. For a Limited Time.

From The Insiders product testing – Campaign is: FREE Barilla Legume Pasta.
– Click Link BELOW IMAGE For FREEBIE Offer! –
Thank you from the Freebies Frenzy team!