Get a
FREE Dr. Elsey's Cat Litter

($20 Value), up to 40lbs, through a full refund rebate.

This freebie is a full rebate refund offer from Dr. Elsey's Cat Litter! Make sure to check the site out also for lots of coupons for cat litter and pet food!
—
About the
FREE Dr. Elsey's Cat Litter

:
You can get FREE Cat Litter!
This offer is for New Customer's ONLY
Limit to one rebate per household per Lifetime.
Rebate is valid on any purchase of Dr. Elsey's Cat litter
Valued up to $20
Does not exceed 40lbs. (they have various sizes)
—
How to
Get the Full Rebate

on your FREE Dr. Elsey's Cat Litter:
Follow the directions on the form and include the UPC code from the Dr. Elsey's Precious Cat Litter Bag.
You will need the receipt with the purchase price circled.
You can also just follow the link below and fill out the form online!
– Click Link BELOW IMAGE For FREEBIE Offer! –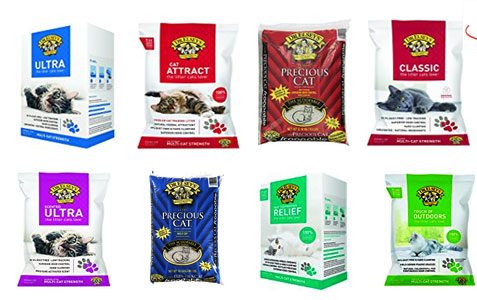 Thank you from the Freebies Frenzy team!