Hot Pockets Recall: Products Have Been Recalled For Possible Glass And Plastic Contamination.
If you commonly eat Hot Pockets, learn more about the Hot Pockets Recall now.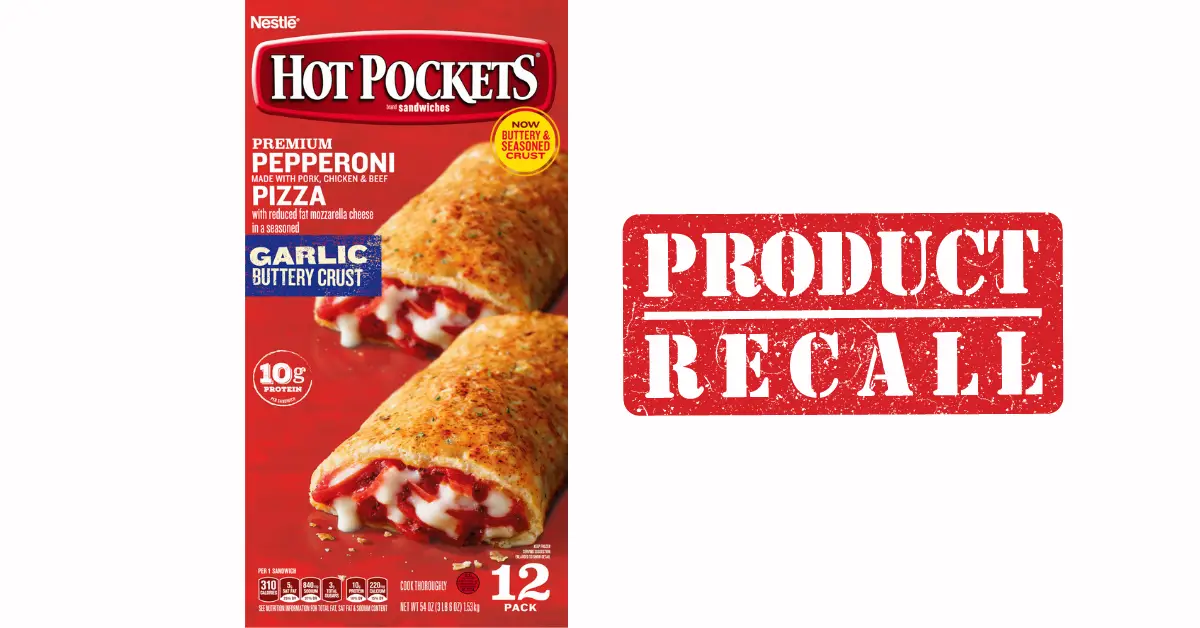 Nestlé has recalled approximately 762,615 pounds of Hot Pockets that may be contaminated with glass pieces and hard plastic. These Hot Pocket products have been shipped nationwide and could very well be in your home. See below for what product you need to look out for.
What Products Are Affected? See Below:
54-oz carton packages containing 12 "Nestlé HOT POCKETS BRAND SANDWICHES: PREMIUM PEPPERONI MADE WITH PORK, CHICKEN & BEEF PIZZA GARLIC BUTTERY CRUST" with a "BEST BEFORE FEB 2022" date and lot codes 0318544624, 0319544614, 0320544614, and 0321544614.
The FSIS is worried that these items may be sitting in people's freezers. They are urging everyone who may have bought this product with any matching information to the given info above to throw away the product immediately and not consume. So far, there has been a report of one, "minor oral injury" and four reports of, "extraneous materials" in the food item.
Moving forward, everyone who currently has Hot Pockets in their home should check out their specific box, and if it shows any similarities to the information given above, it needs to be pitched and not consumed by anyone.
With any other questions regarding the Hot Pockets Recall you can contact Nestlé consumer services at (800) 350-5016.
View The Full USDA News Release About The Hot Pockets Recall Here.