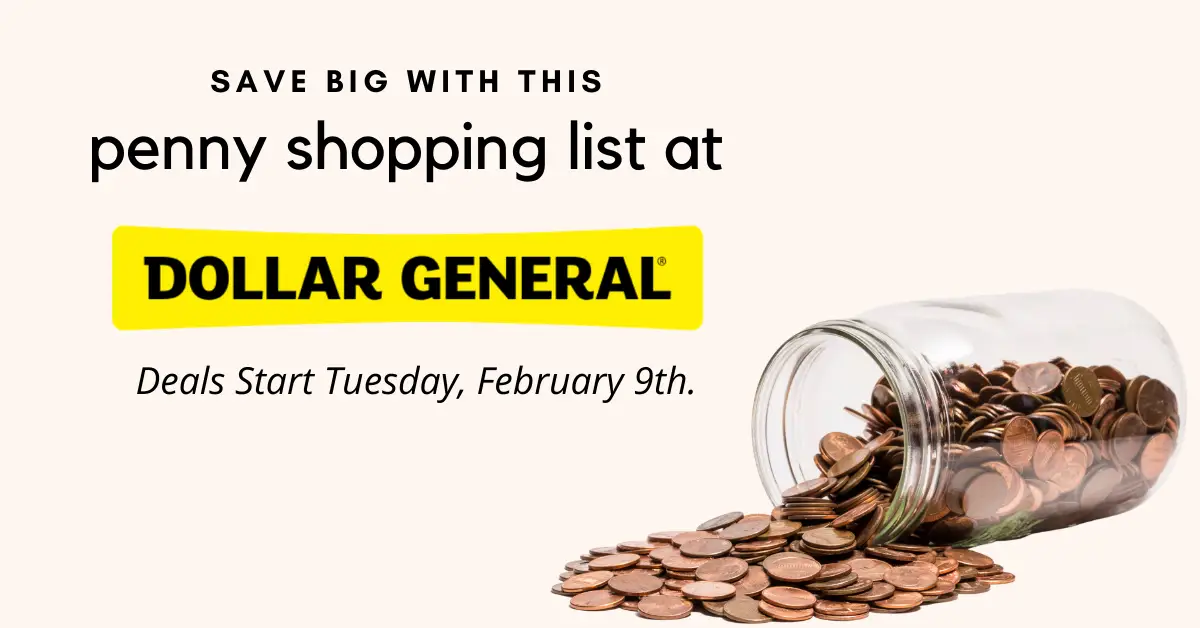 HUGE Dollar General Penny List For Tuesday, February 9th!
RUN To Dollar General To Get Tons Of Items For An Extremely Low Price!
–
Tips –
These items will not ring up a penny until Tuesday, the 9th of February.

Nothing on this list is certain until it is verified in store.

Your store my vary.

Get The Dollar General App To Use The Price Scanner Feature In Store!
–
Penny List –
You can access the full list below and download and print it if you'd like!
–
Do you want trending free samples, giveaways and hot deals emailed right to you? Sign up for our newsletter!