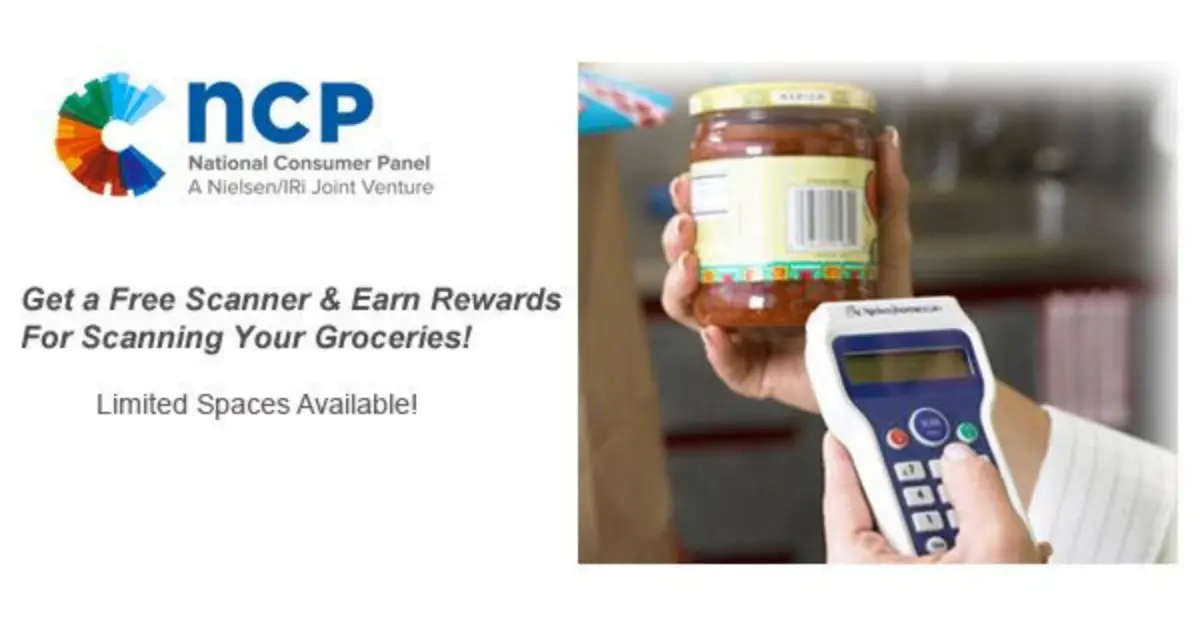 Earn Freebies For Shopping With National Consumer Panel!
You have the chance to redeem awesome freebies from shopping with National Consumer Panel!
–
What The Program Is:
You can Sign up with National Consumer Panel and voice your opinions to help manufacturers and retailers make decisions on what products to develop or improve.
–
How To Earn:
Join NCP today and they'll send you a Free Scanner.
Just scan your groceries and you'll earn valuable points, which are redeemable for electronics, household items, jewelry, toys, gift cards, and more! Plus each month 20 members will win a $250 Visa Gift Card. Each quarter one lucky member will win $20,000! Get in now – it's totally Free!
–
Do you want trending free samples, giveaways and hot deals emailed right to you? Sign up for our newsletter!