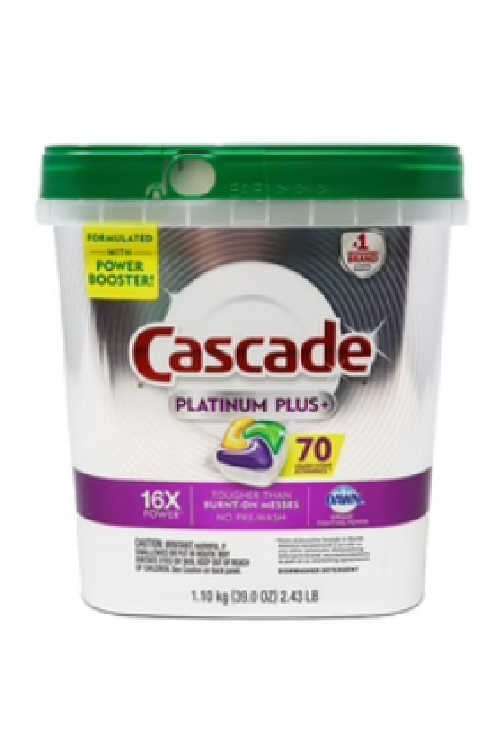 Are you tired of scrubbing away at dirty dishes after a long day? Do you find yourself constantly re-washing plates that just won't get clean? If so, then we have good news for you! P&G is offering free samples of Cascade Platinum Plus Dish Detergent, the next level in dish cleaning technology.
With its powerful formula, this detergent can tackle even the toughest of stains and leave your dishes looking – and feeling – like new. And the best part? It's completely free for members of P&G Good Everyday. All you have to do is sign up and claim your sample today.
But why just take our word for it? Here are a few reasons why Cascade Platinum Plus is the perfect solution for all your dish-cleaning needs:
First, it's incredibly effective at cutting through grease and grime, even on baked-on food. Whether you're dealing with oily pans, cheesy lasagna dishes, or sticky baking sheets, this detergent can handle it all.
Second, it's gentle on your dishes and won't leave any unsightly scratches or streaks. This is thanks to its unique formula, which combines tough cleaning power with a gentle touch.
And finally, it's convenient and easy to use. Simply add a packet to your dishwasher and let it do the work for you. No need to pre-rinse, soak, or scrub. Just sit back and relax while your dishes come out looking sparkling clean.
So what are you waiting for? Sign up for P&G Good Everyday today and claim your free sample of Cascade Platinum Plus Dish Detergent. With its unmatched cleaning power, gentle touch, and ease of use, you're sure to fall in love with this product. And who knows – it might just make doing the dishes a little bit more enjoyable!
Don't miss out on this amazing opportunity to try Cascade Platinum Plus Dish Detergent for yourself. Head to the P&G Good Everyday website now and join today. Happy dishwashing!
Claim this great opportunity today.