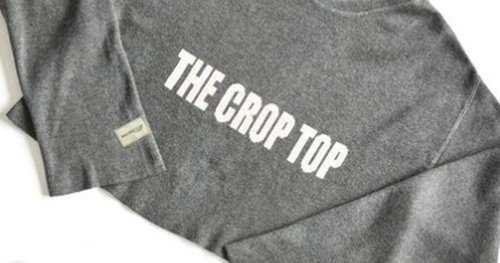 The MorningStar Farms Crop Top Giveaway: Get Ready to Win Big with Delicious Vegetarian Products!
Are you a fan of meatless meals or just looking to add more plant-based options to your diet? If so, you need to check out the MorningStar Farms Crop Top Giveaway!
This incredible promotion offers you the chance to win big with some amazing prizes up for grabs. There are 25 Grand Prizes to be won, and each lucky winner will receive a MorningstarFarms Crop Top and five Morningstar Farms product coupons.
Imagine sporting your new Crop Top while enjoying your favorite Morningstar Farms products. The prizes have an ARV of up to $8.99 each coupon, so you're getting some serious value. And the best part? You can enter every single day to improve your chances of winning!
Now, you might be wondering: what exactly are MorningStar Farms products? They're a line of delicious, vegetarian foods that are perfect for those looking to cut down on their meat consumption or who simply enjoy the taste of plant-based options. From veggie burgers and hot dogs to meatless chicken strips and breakfast sausages, MorningStar Farms offers a wide range of products that are full of flavor and easy to prepare.
Not only are these vegetarian options tasty, but they're also a great way to reduce your carbon footprint and help protect the planet. By choosing plant-based foods over meat, you're doing your part to combat climate change and reduce the amount of resources required to produce food.
So, what are you waiting for? Head over to the MorningStar Farms Crop Top Giveaway page right now and enter for your chance to win some amazing prizes. Whether you're a vegetarian or just looking to try something new, you won't want to miss out on this opportunity.
Remember, you can enter every day until May 7th, 2023, so don't forget to come back and try your luck again and again. With 25 Grand Prizes up for grabs, your chances of winning are better than you might think!
Get ready to showcase your love of MorningStar Farms and enjoy some delicious vegetarian products with your new Crop Top. Register now for the MorningStar Farms Crop Top Giveaway and cross your fingers for a chance to win!
Claim this great opportunity today.