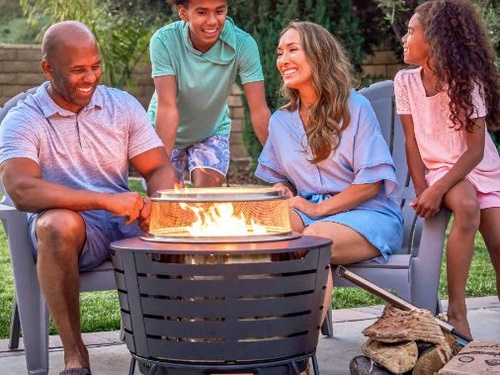 Are you tired of staring out into your boring backyard? Do you dream of having a beautiful outdoor space to relax in and entertain guests? Well, we have the perfect promotion for you! The Dream Backyard Sweepstakes is giving you the opportunity to win a $150 Taskrabbit gift card and a $3,000 Burrow gift card for outdoor furniture!
With the Taskrabbit gift card, you can hire a skilled professional to help transform your backyard dreams into reality. Whether you need help with landscaping, building a new deck, or installing a fire pit – Taskrabbit has you covered. And with the Burrow gift card, you can choose from a wide selection of high-quality outdoor furniture to create a stylish and comfortable outdoor oasis.
Imagine spending warm summer nights gathered around a cozy firepit, or lounging on a comfortable outdoor sofa with friends and family. With the Dream Backyard Sweepstakes, this dream can become a reality!
But that's not all – entering the sweepstakes is quick and easy. Simply register your information and you will be entered for a chance to win the Taskrabbit and Burrow gift cards, valued at a total of $3,150!
Don't miss out on this incredible opportunity to turn your backyard dreams into a reality. Enter the Dream Backyard Sweepstakes today and take the first step towards creating the ultimate outdoor oasis!
Claim this great opportunity today.