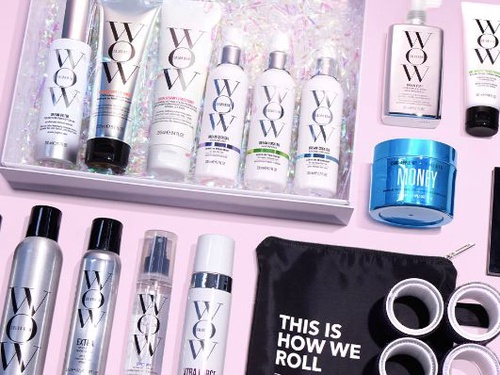 If you are looking to add some truly exceptional haircare products to your beauty arsenal, then the Color Wow MEGA Sweepstakes is the promotion for you! Offering an awe-inspiring range of the brand's best selling beauty products – this competition brings you the very best of innovative haircare solutions to transform your hair to its healthiest, most radiant state.
With years of experience and unparalleled industry expertise, Color Wow is a brand that truly understands haircare. Their products are specifically designed to cater to all hair types, textures and concerns, leaving customers with strikingly beautiful hair. The Color Wow MEGA Sweepstakes offers participants the opportunity to win a range of bestselling products. Here are some of the incredible products that you could win:
Dream Coat Spray – This incredibly popular product uses a groundbreaking technology to create a waterproof hairstyle that lasts for an impressive 3 days without the need to reapply! It is a humidity proofing solution that ensures your hair looks perfect no matter what elements your hair is exposed to.
Root Cover Up – This hair coloring solution is perfect for those in-between days before your next visit to the salon. It helps to instantly cover roots and highlights your hair to create an even, blended look.
One Minute Transformation – Want to take your hair from drab to fab in under 60 seconds? This product is perfect for you! It restores damaged hair quickly by utilizing natural oils to enrich and transform the hair while also delivering long-lasting hydration.
Color Security Shampoo and Glossing Conditioner – The duo is perfect for anyone that loves to keep vibrant hair color. The shampoo and conditioner have been rated the number 1 product for both colored and chemically treated hair by countless industry experts.
The above products are just a snapshot of the powerful hair care collection that Color Wow offers. All these products are yours for the taking if you enter to win the Color Wow MEGA Sweepstakes!
This promotion runs for a limited time only, so it's important to register as soon as possible. To enter the sweepstakes, registration is simple— all you need to do is fill out the form on the Color Wow website and hit submit. It's that easy! By enrolling in the competition, you give yourself an opportunity to try out these best-selling hair care solutions at zero cost.
So, what are you waiting for? Head on over to the Color Wow website and register to win the complete selection of Color Wow's best-selling beauty products! You don't want to lose this opportunity to revolutionize your hair care routine with the very best the industry has to offer – It's time to take control of your hair health and achieve ultimate hair goals!
Claim this great opportunity today.