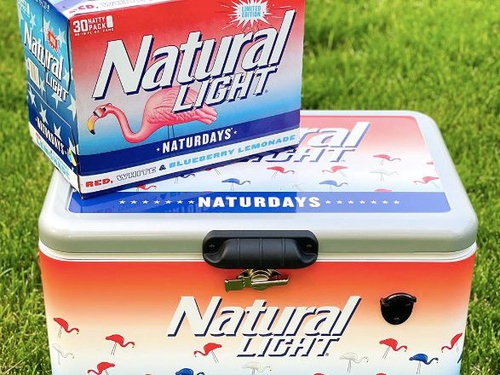 As the world is changing at an unprecedented pace, it is crucial to keep up with the rapidly evolving job market. Ongoing education and training give us the knowledge and skills we need to succeed in our chosen careers. Unfortunately, pursuing further education can be expensive and often out of reach for many people. This is where Natural Light's New Edu Contest comes in.
Natural Light, an Anheuser-Busch beer brand, is launching a fantastic opportunity for individuals to further their education. 50 lucky winners will receive $20,000 cash towards career training or education! This prize can go a long way in helping recipients achieve their educational and career goals.
This contest is open to everyone, regardless of their age or field of work. Whether you're looking to improve your skills, switch careers or start a business, this cash prize can help you get there. The contest is easy to enter, and all you need to do is visit the Natural Light website and fill in a simple entry form.
Natural Light understands the importance of continuous learning in one's career journey. That is why they are committed to supporting individuals who have a passion for advancement and self-improvement. The brand aims to empower individuals and give them the necessary resources to achieve their dreams. By running this contest, Natural Light hopes to invest in the education and training of individuals, ultimately building stronger, more resilient communities.
The New Edu Contest is also an excellent opportunity for businesses to invest in the professional development of their employees. Encouraging employees to participate in this contest could help to foster a culture of learning and development within the company. It demonstrates that the business values its employees' growth and development and is willing to invest in that.
We all know that education is a journey, and it doesn't end with a diploma or certification. The world is continually evolving, and we need to keep up with it to remain competitive in our careers. Natural Light's New Edu Contest is an excellent opportunity to take the next step in your career or educational path. Don't miss this chance to invest in yourself and your future!
To enter the contest and stand a chance to win one of the 50 cash prizes of $20,000, visit the Natural Light website today!
Claim this great opportunity today.