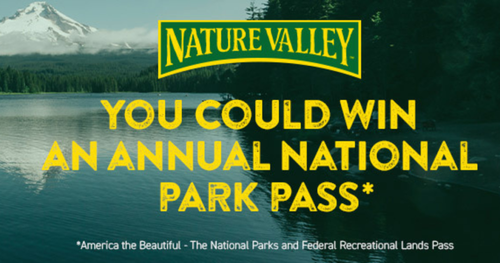 Do you love the great outdoors? Are you always looking for the next adventure to go on? If so, we've got some exciting news for you! Nature Valley and the National Parks have partnered to bring you a once-in-a-lifetime opportunity to explore the beauty of America's most stunning national parks.
The Nature Valley x National Parks Sweepstakes is finally here, and we can't wait for you to be a part of it. By participating in this promotion, you'll have the chance to win some incredible prizes, including the ultimate national parks adventure trip.
The grand prize winner will receive an all-expenses-paid trip for two to Yellowstone, Yosemite, or The Grand Canyon National Park. Imagine hiking through the majestic mountains, spotting breathtaking waterfalls, and stargazing under the clear night sky. You'll get to experience nature like never before and create unforgettable memories with your loved one.
But that's not all! We're also giving away weekly prizes that will help you gear up for your upcoming outdoor adventures. You could win one of 50 Nature Valley prize packs that include hiking boots, backpacks, and a year's supply of your favorite Nature Valley snacks.
So, how can you be a part of this incredible promotion? It's simple! Just head to our website and fill out the registration form. Once you've registered, you'll be entered into the sweepstakes and have a chance to win one of these amazing prizes. It's that easy!
But hurry, because this promotion won't last forever. Make sure to register before the deadline, and keep an eye out for our winner announcements. Who knows, you could be the lucky one to win the adventure trip of a lifetime.
At Nature Valley, we believe in the power of experiencing nature and all its wonders. That's why we're proud to partner with the National Parks to create unforgettable memories for our customers. So, what are you waiting for? Register now and get ready to embark on the adventure of a lifetime.
Claim this great opportunity today.