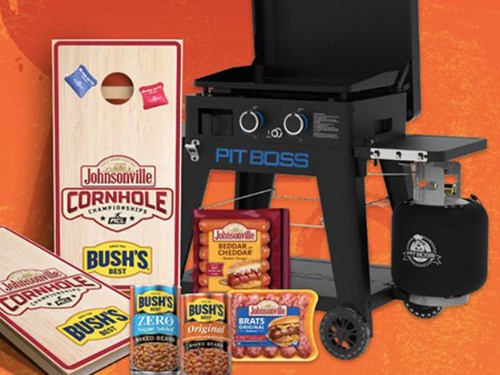 If you're a fan of backyard barbecues, then you won't want to miss out on the Best of the Backyard Sweepstakes! This promotion is offering the chance for 100 lucky winners to receive a one-year supply of Johnsonville sausages and Bush's Baked Beans. This is definitely a prize worth getting excited about, but it's not just about the prizes – it's also about celebrating the joy of backyard cooking!
Grilling and barbecuing is a cherished pastime for many – it's a way to bring people together over food and drinks, and enjoy the outdoors. But when it comes down to it, what makes a truly great backyard BBQ is the quality of the food. That's where Johnsonville sausages and Bush's Baked Beans come in.
Johnsonville sausages are made with only the highest quality ingredients and come in a variety of delicious flavors – from classic bratwursts to spicy Italian sausages, there's something for everyone. And Bush's Baked Beans are slow-cooked with a special blend of spices, making them the perfect accompaniment to any grilled dish.
But let's not forget about the prize itself – a one-year supply of these delicious products! Imagine not having to worry about running out of Johnsonville sausages or Bush's Baked Beans for an entire year. You could host multiple backyard barbecues and not even have to worry about restocking your supplies. This prize is truly a game-changer for any backyard BBQ enthusiast.
To enter the Best of the Backyard Sweepstakes, all you have to do is register for the promotion. It's quick and easy – simply fill out the registration form and you'll be entered to win. And the best part? You can enter every day to increase your chances of winning.
So what are you waiting for? Enter now for your chance to win a one-year supply of Johnsonville sausages and Bush's Baked Beans. And in the meantime, fire up the grill and start planning your next backyard BBQ – you never know, you might just perfect your grilling skills enough to win Best of the Backyard yourself!
Claim this great opportunity today.