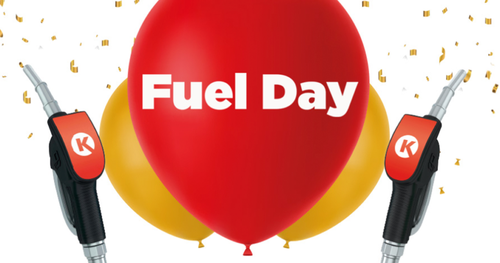 As a marketing professional, I want to share with you a sweet deal that you won't want to miss out on! If you're in need of a gas fill-up and happen to have a Circle K nearby, mark your calendars for an upcoming promotion: Circle K's Fuel Day!
On this special day, May 25th, 2023, drivers can get a discount of 40 cents off per gallon of gas between 4 and 7 pm (local time) at Circle K gas stations. That means that if you have a 20-gallon gas tank, you could save a whopping $8! Why pay full price at the pump when you can take advantage of this fantastic deal?
And let's be honest: who doesn't love a good bargain? We're always looking for ways to save a little extra money, and this promotion is a game-changer. Plus, it's incredibly easy to redeem your discount – just drive up to a Circle K pump during the promotion time frame, and the savings will be applied automatically. No need to fuss with coupons or special codes.
But what if you haven't been to Circle K before? Should you be skeptical about the quality of their gas? Not at all. Circle K's gas is top-tier, meaning that it meets higher quality standards than the minimum required by the Environmental Protection Agency. So, you can feel confident putting that discount to good use without sacrificing the quality of your vehicle's gas.
Want to know the best part of this deal? Anyone can take advantage of it! That's right; the promotion is open to everyone, whether you're a regular Circle K customer or not. So, whether you drive a sports car or an SUV, be sure to gas up at Circle K during Fuel Day to maximize your savings.
In conclusion, Circle K's Fuel Day promotion is a fantastic way to save some extra cash and fill up your gas tank while supporting a reputable gas station. So, don't miss out on this awesome opportunity – mark your calendars for May 25th, 2023, and make your way over to a Circle K gas station between 4 and 7 pm (local time). You'll be glad you did! To be notified of more exclusive deals like this one, be sure to register for our mailing list.
Claim this great opportunity today.