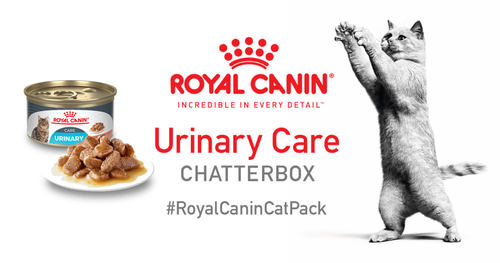 As pet owners, we want nothing but the best for our furry friends. We want them to be happy, healthy, and comfortable. That's where Royal Canin comes in, as they are a brand that has made it their mission to provide pets with high-quality, nutritious food that satisfies their needs.
If you're looking for a way to show your pet some extra love and care, here's an exciting opportunity you won't want to miss out on! Ripple Street is currently seeking 500 people to apply to host a Royal Canin Urinary Care Chatterbox Party. If selected, you'll receive a package filled with Royal Canin products to share with your friends, family, and even your pets!
The Royal Canin Urinary Care products are designed specifically to support and maintain your pet's urinary health, with a formula that aids in both preventing and treating urinary tract infections. With these products, you can ensure your pet is getting the nutrients they need while also protecting their health.
As a chatterbox host, you'll have the chance to share your experience with these products and give feedback to the Royal Canin team. You'll also have the opportunity to connect with other pet owners, exchange tips and tricks, and receive exclusive offers and promotions.
So, whether you've been a fan of Royal Canin for years or you're looking to try the brand for the first time, this is an amazing opportunity to get your hands on some fantastic products and share them with your pet and friends. Don't miss your chance to apply to be a Royal Canin Urinary Care Chatterbox host today!
To apply, visit the Ripple Street website and fill out the application form. It's quick, easy, and free to sign up! Let's show our pets some love and make their health a top priority. Sign up now and see the difference Royal Canin can make for your furry friend.
Claim this great opportunity today.