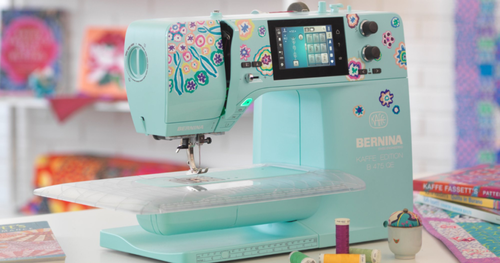 Welcome to the National Quilt Museum's 15th Anniversary Sweepstakes! As one of the premier quilt museums in the world, we are thrilled to celebrate this milestone with our loyal and passionate community of quilters and art enthusiasts.
To mark this special occasion, we are giving away an amazing prize package that any quilt lover would be thrilled to win. The Grand Prize includes a one-of-a-kind quilt created by a nationally recognized quilt artist, a personal tour of the museum with our curator, and a year-long membership to the National Quilt Museum.
But that's not all. We are also giving away three Runner-Up Prizes that include a behind-the-scenes tour of the museum and a free admission pass for you and a guest.
To enter the sweepstakes and have a chance at winning these incredible prizes, all you have to do is register through our website. It's quick and easy, and you'll automatically be entered to win.
As a non-profit organization, the National Quilt Museum relies on the generous support of our community to continue our mission of promoting and preserving the art of quilting. By participating in our 15th Anniversary Sweepstakes, you not only have a chance to win amazing prizes, but you also help us continue to inspire and educate people around the world about the beauty and significance of this art form.
Don't miss out on this incredible opportunity to win a truly unique and unforgettable quilt experience. Register now for the National Quilt Museum's 15th Anniversary Sweepstakes and become a part of our community of passionate quilt enthusiasts.
Claim this great opportunity today.